Climate Zones and Roofing
By Roof Online Staff
Also see our page Energy Codes and Roofing.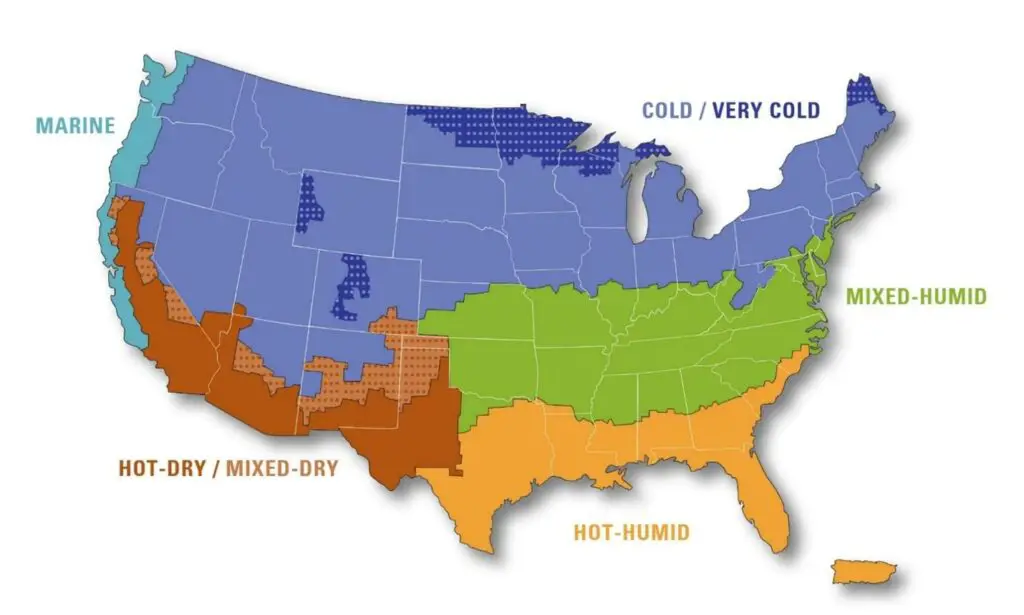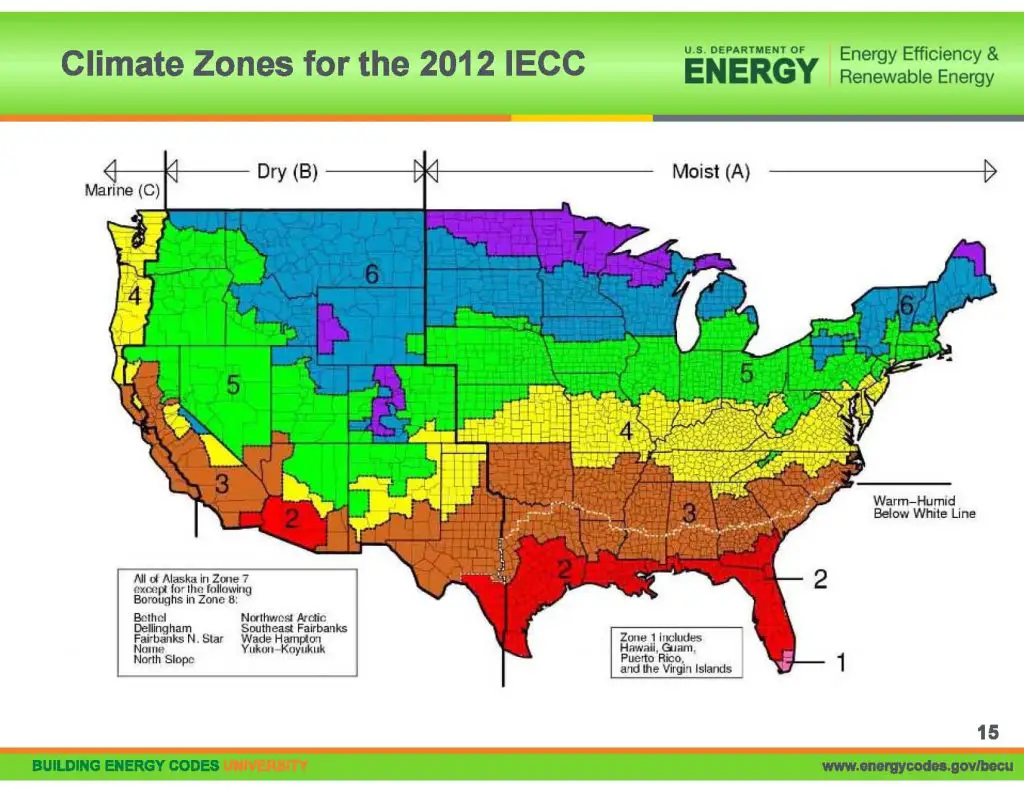 Useful Links for Climate Zones and Roofing
1. General: An updated list of climate zones for every county in the United States can be seen at this page: Section C301 Climate Zones. This is from the 2018 International Energy Conservation Code, and is about as official as you can get. On the UpCodes website.
2. General: For a list of American cities and what IECC climate zone they are in, see 1,000 Largest US Cities – Climate Zones.
3. General: A brief history of recent developments in US climate zone designations, made available by the US Department of Energy.