Pictures:
Cutting a Raggle for a Reglet in Brick Veneer
Cutting a raggle in brick veneer to receive the new metal counter-flashing during a low-slope roof installation. The existing roof, and all the metal along the wall, is going to be removed and replaced. The existing metal counter-flashing is surface-mounted, fastened to the brick cavity wall, and sealed along the top. Periodically in the past, the fasteners have loosened and backed out of the wall, allowing water to run down behind the flashing and enter the building. Using reglet-mounted counter-flashing with the new roof system to make sure this isn't an issue in the future.
Click on an image to enlarge it.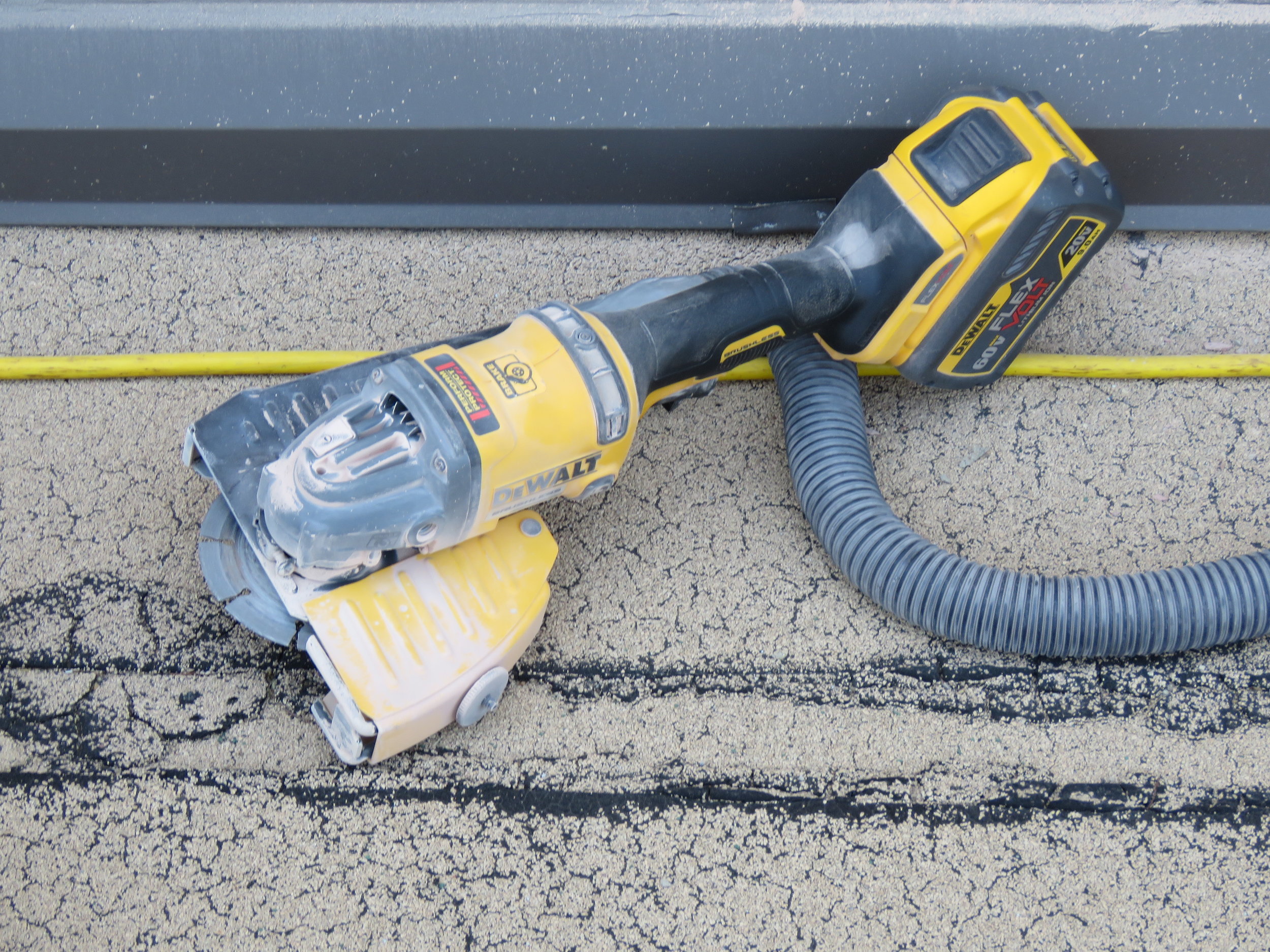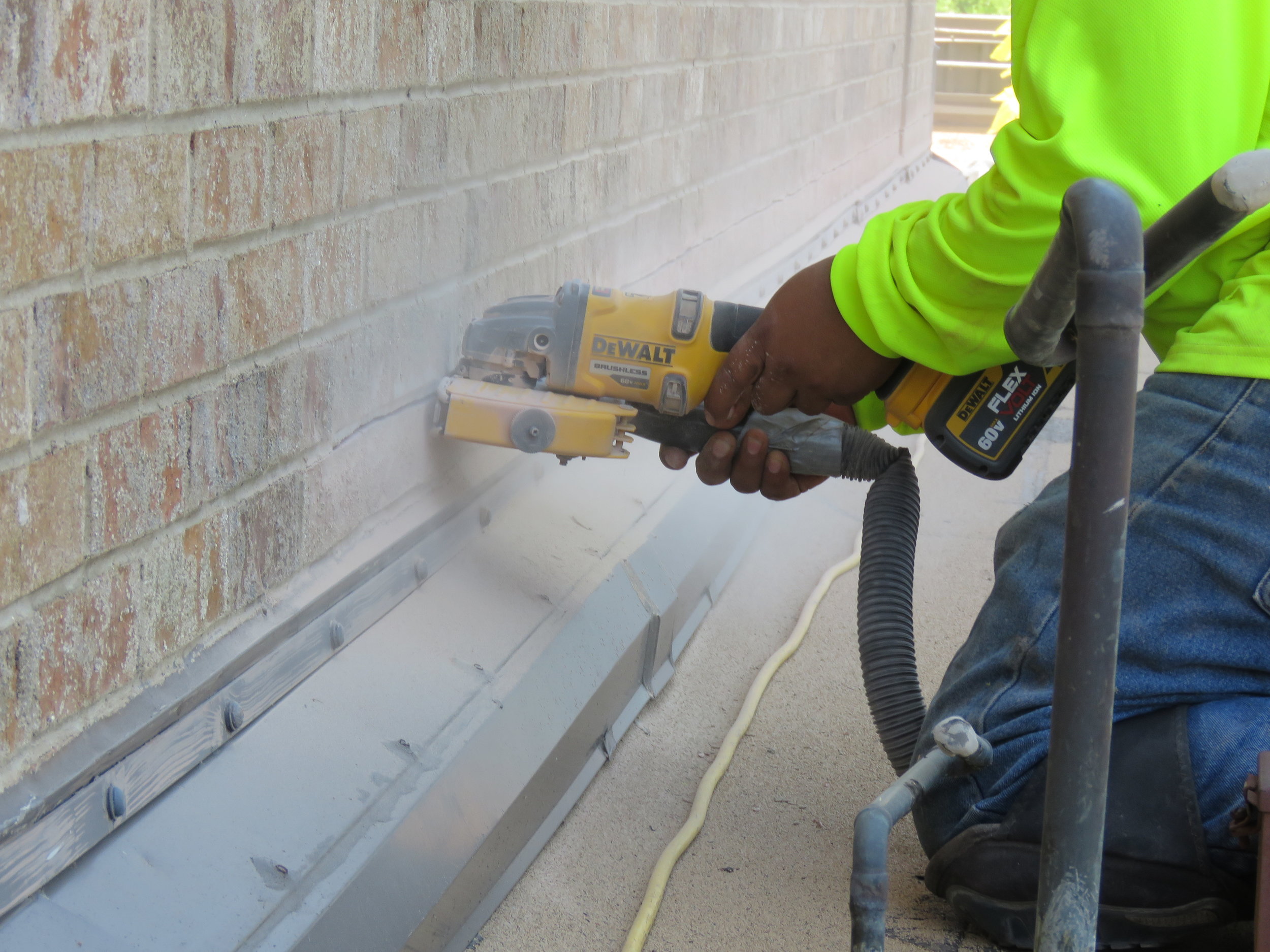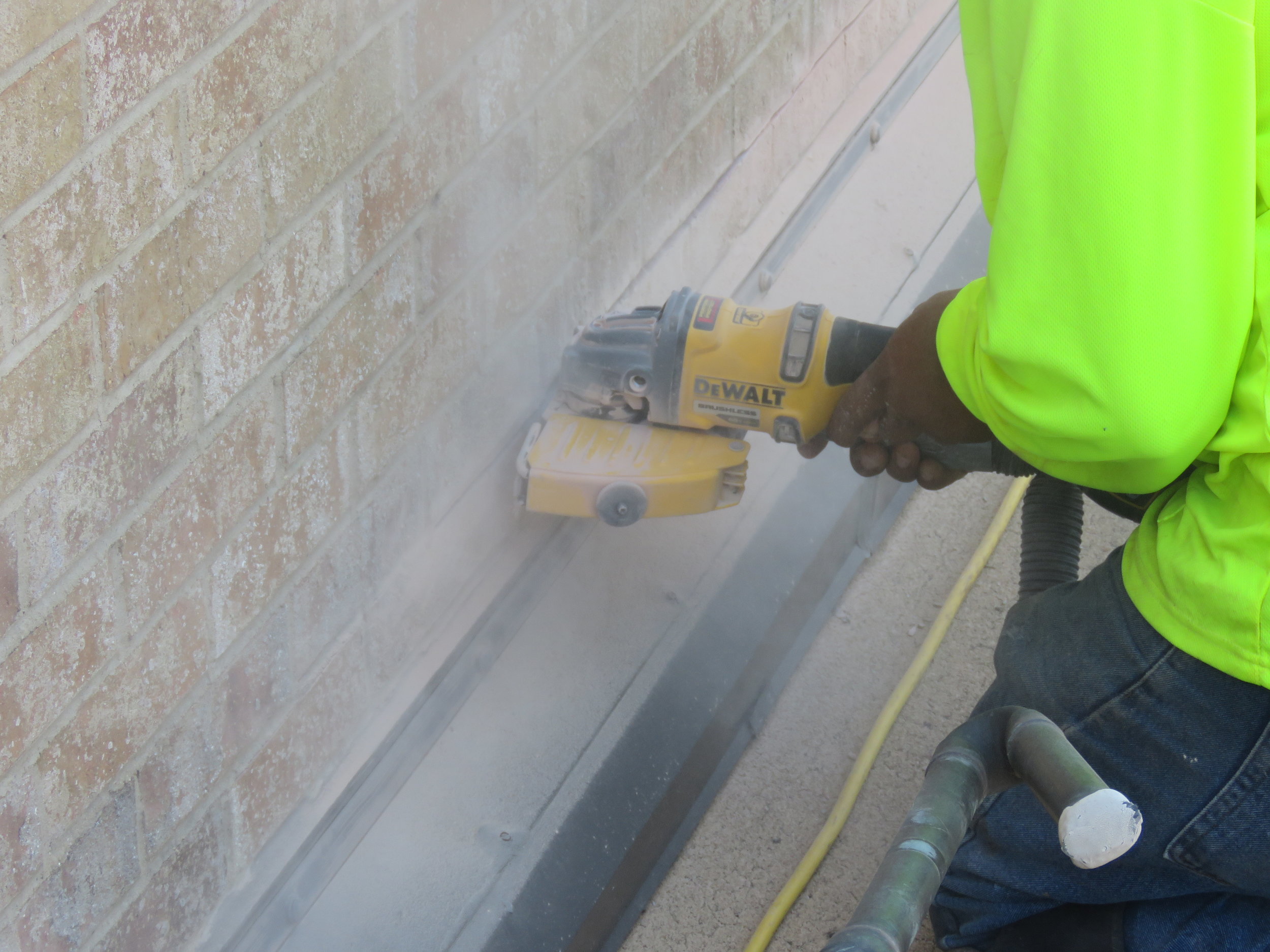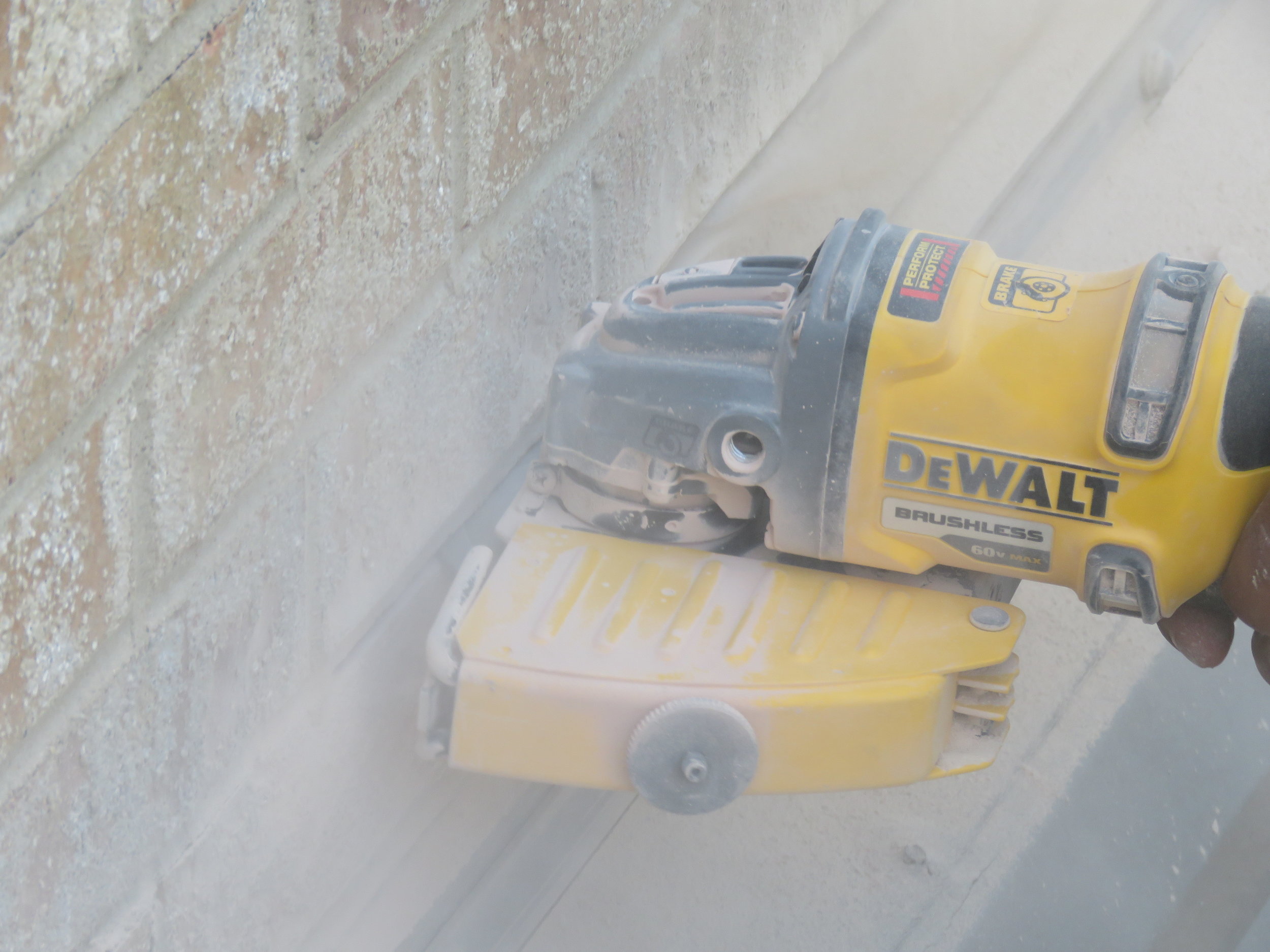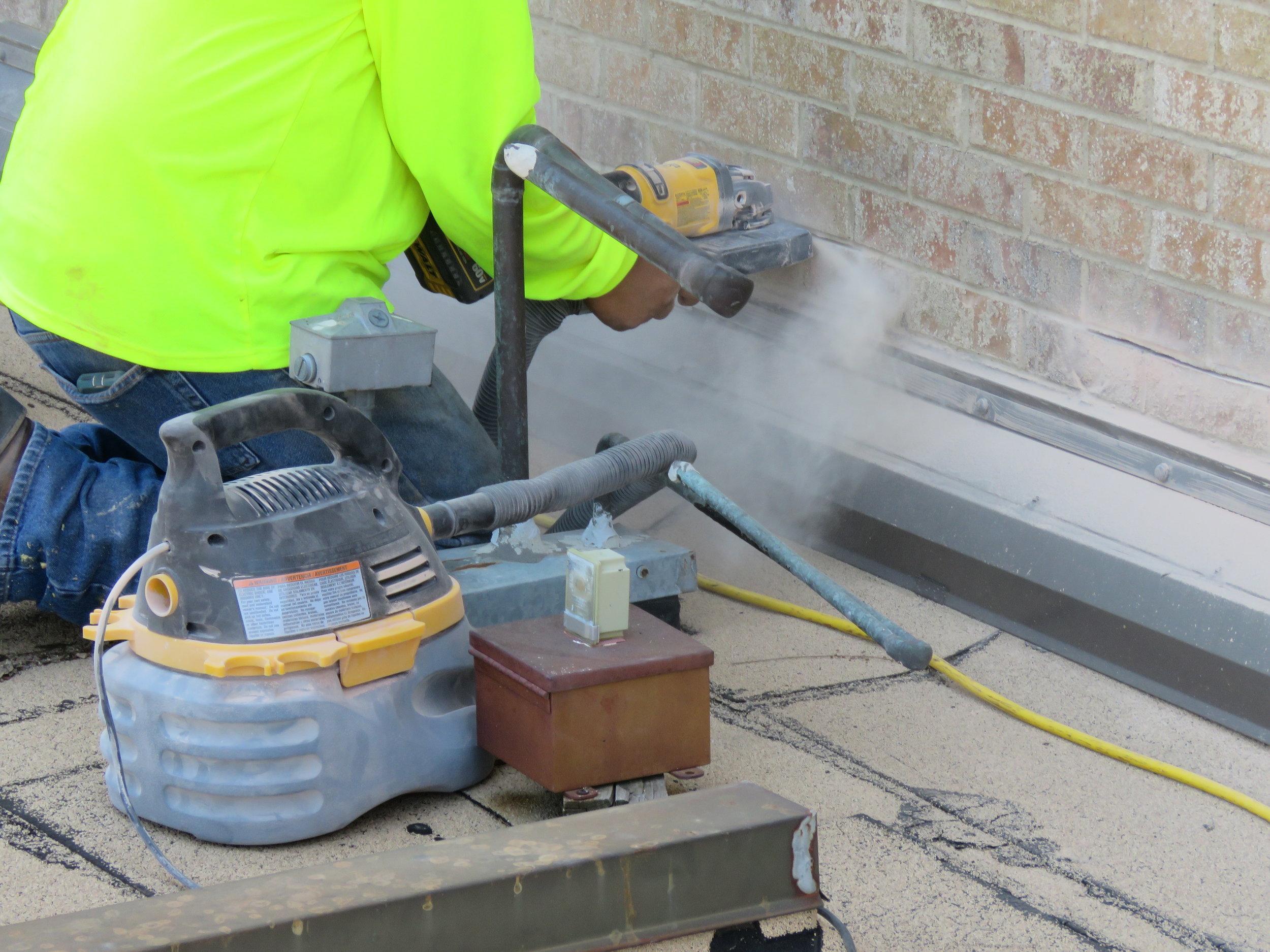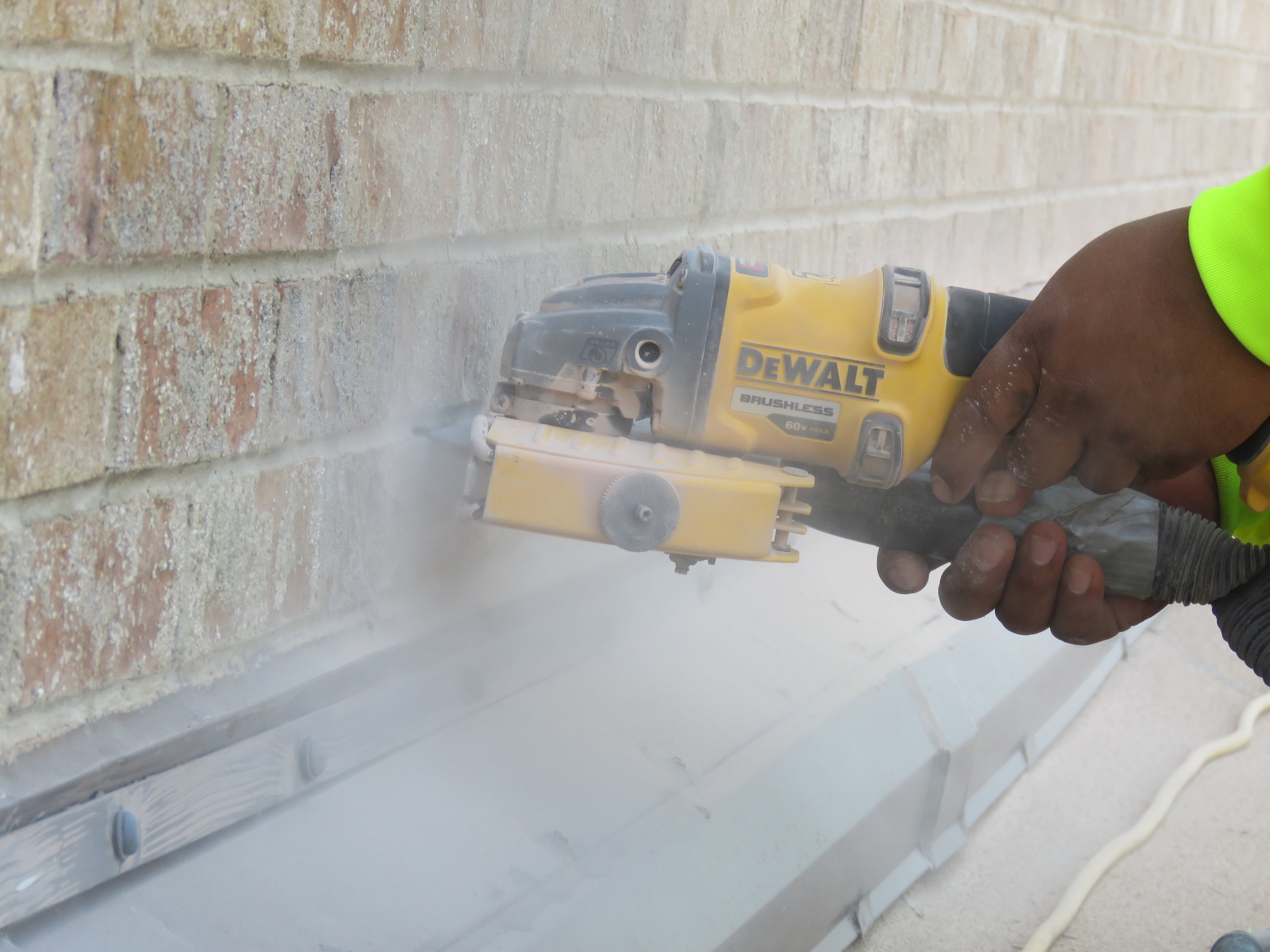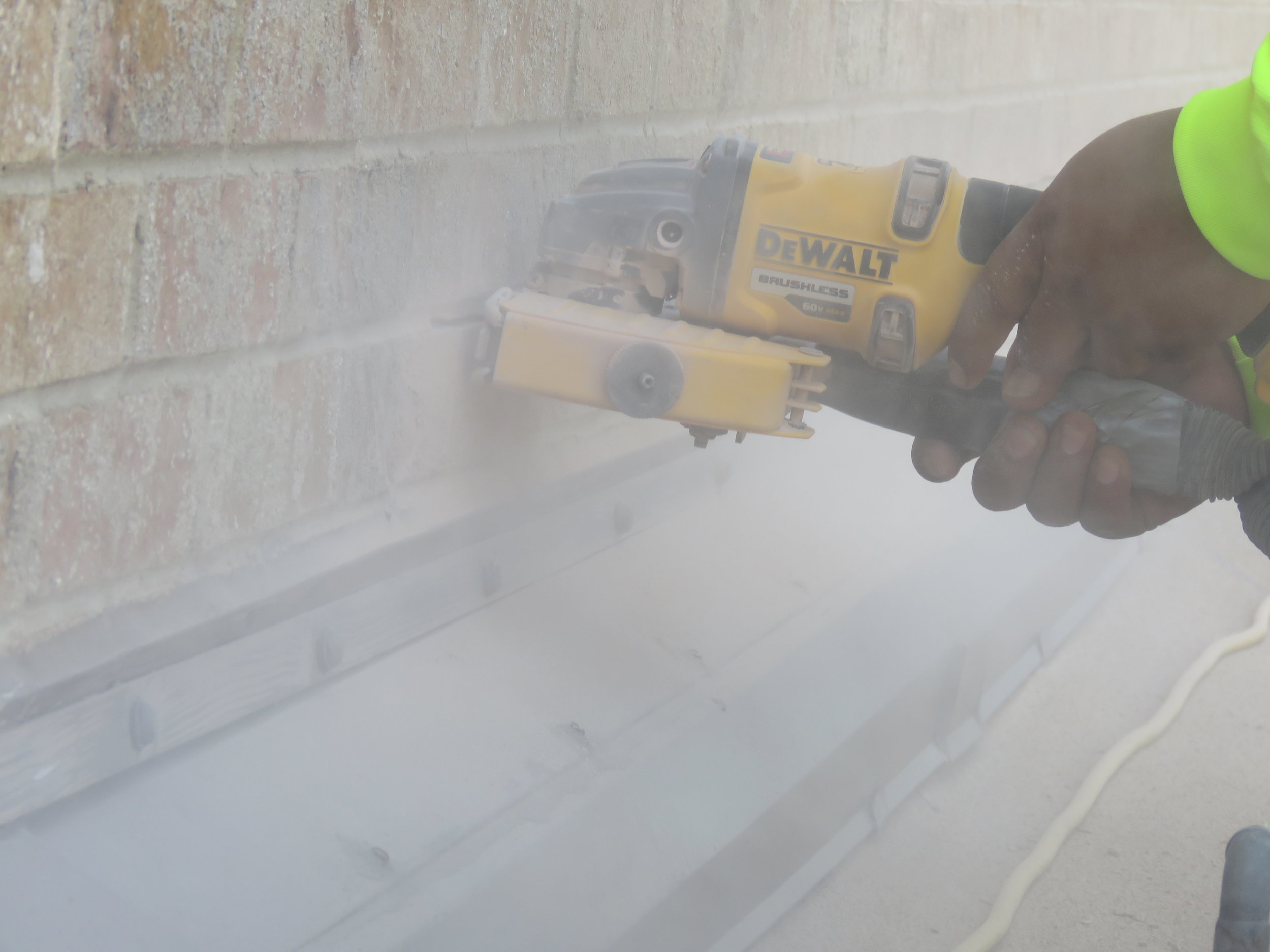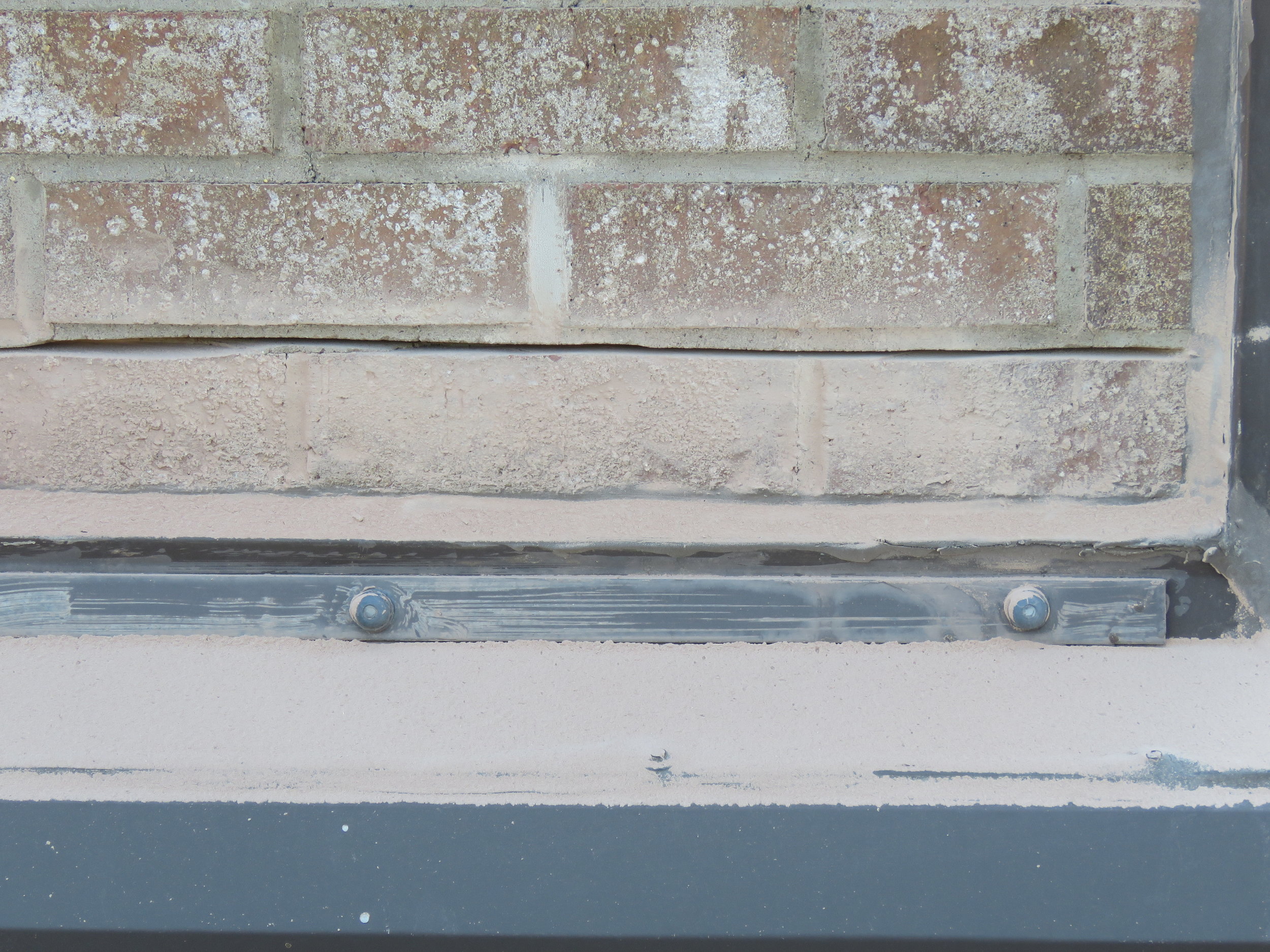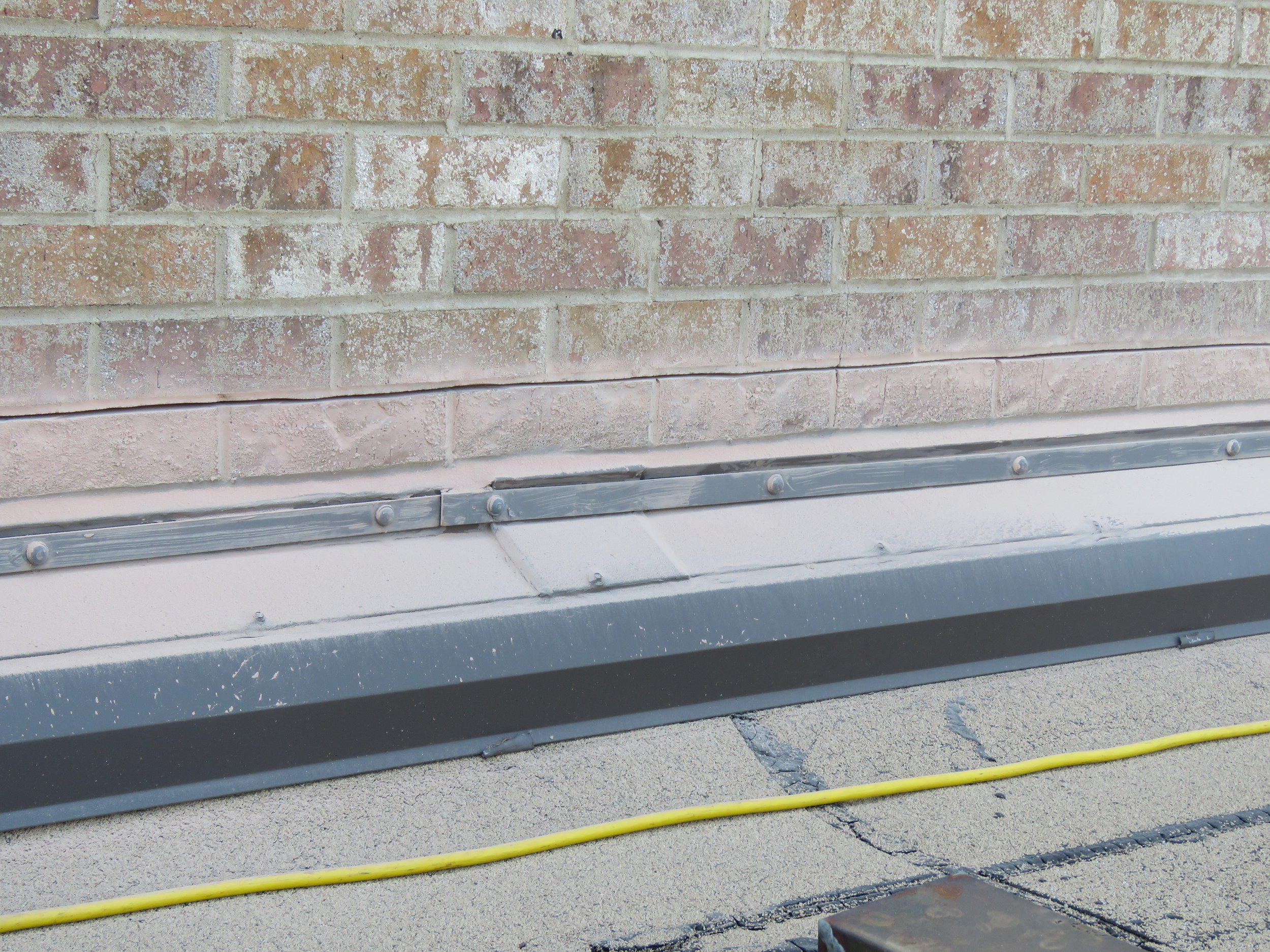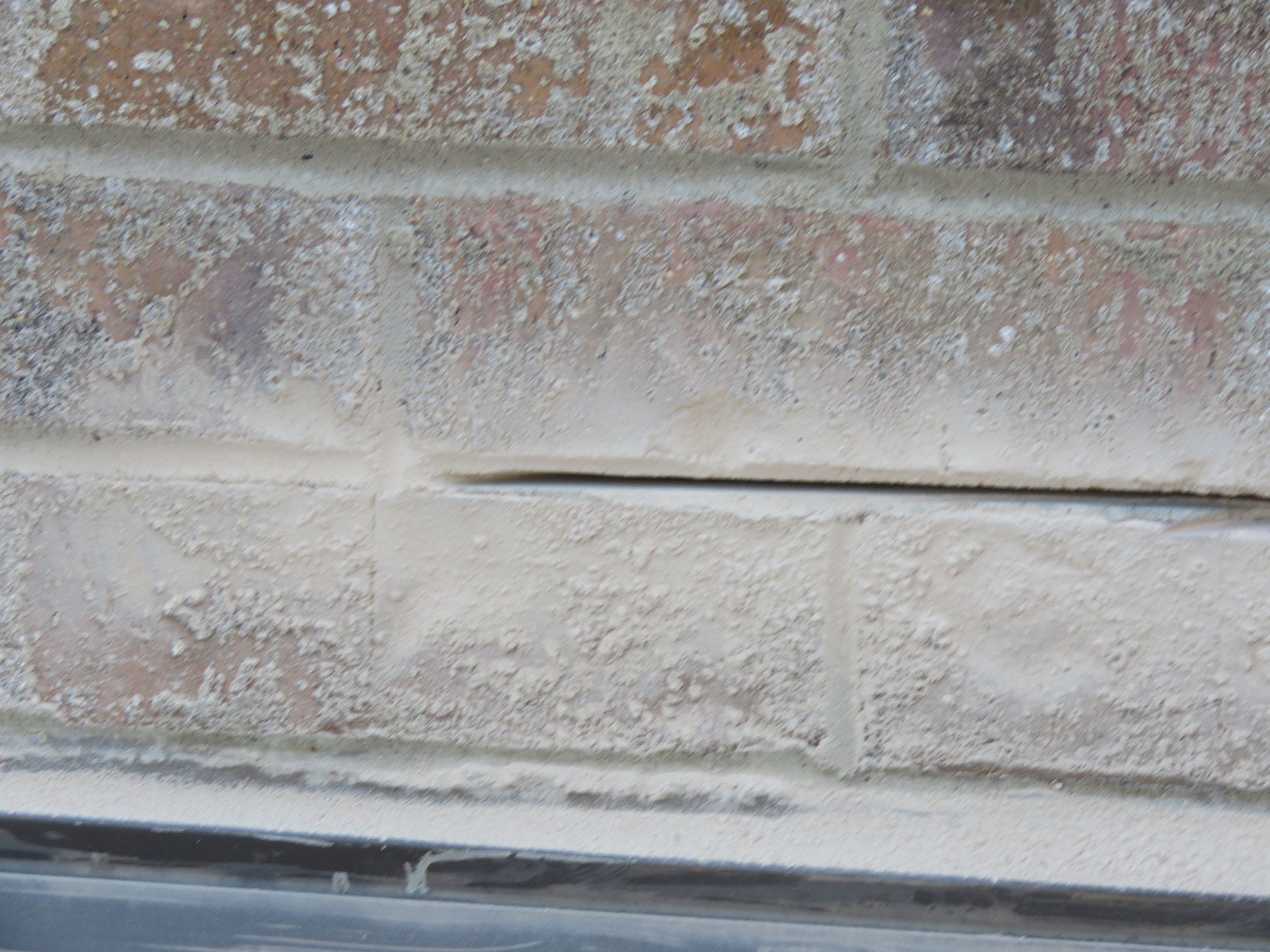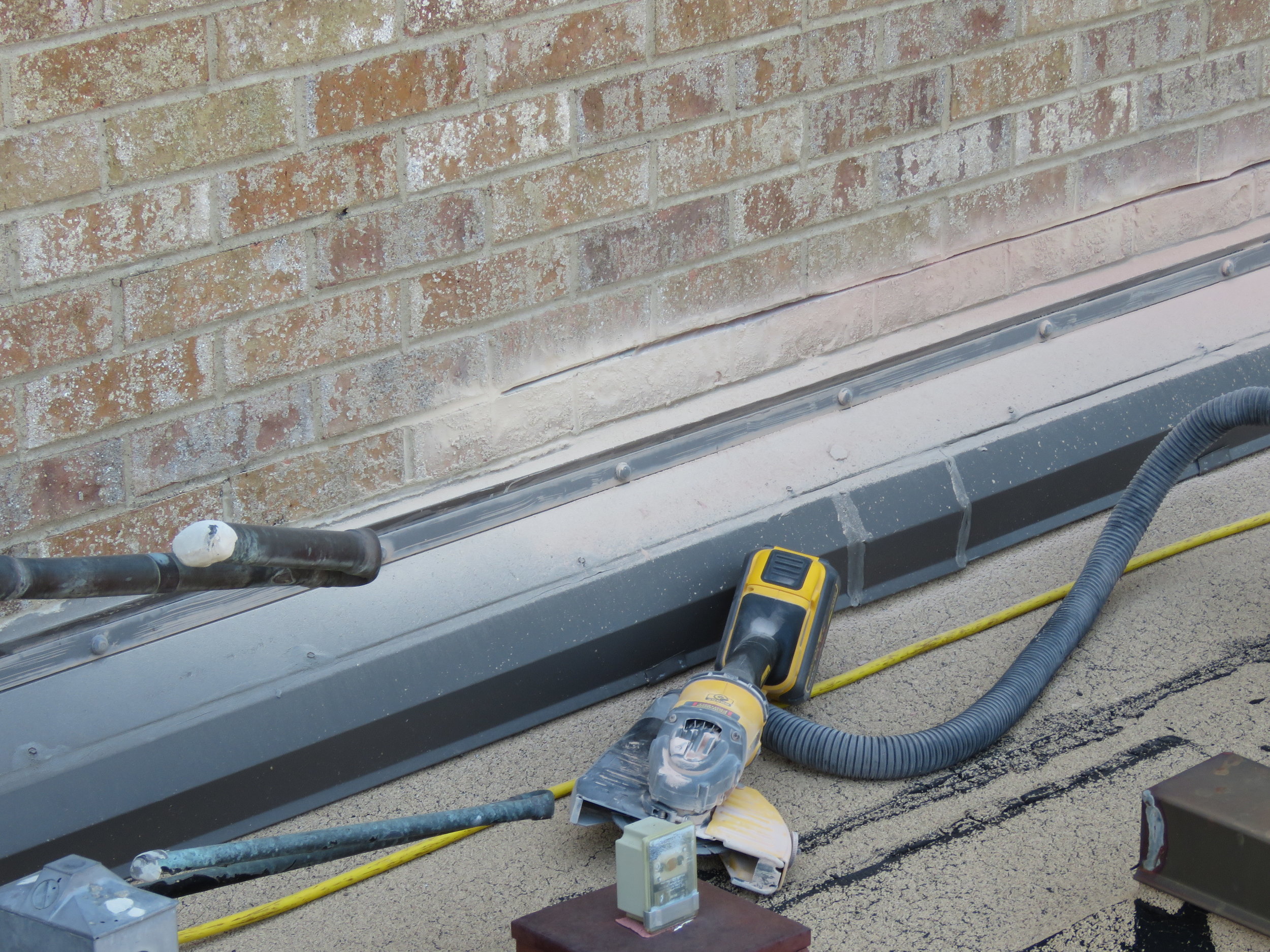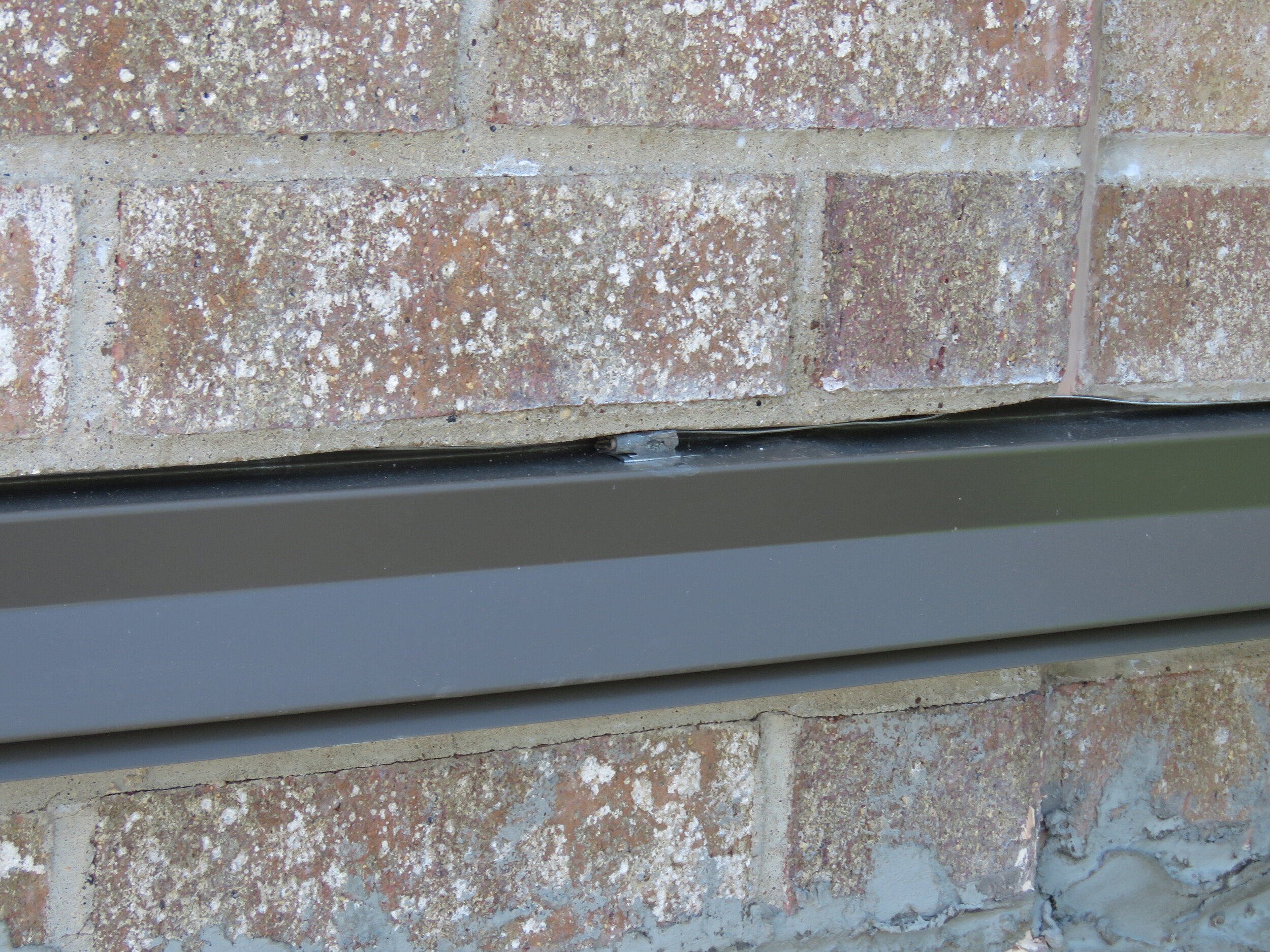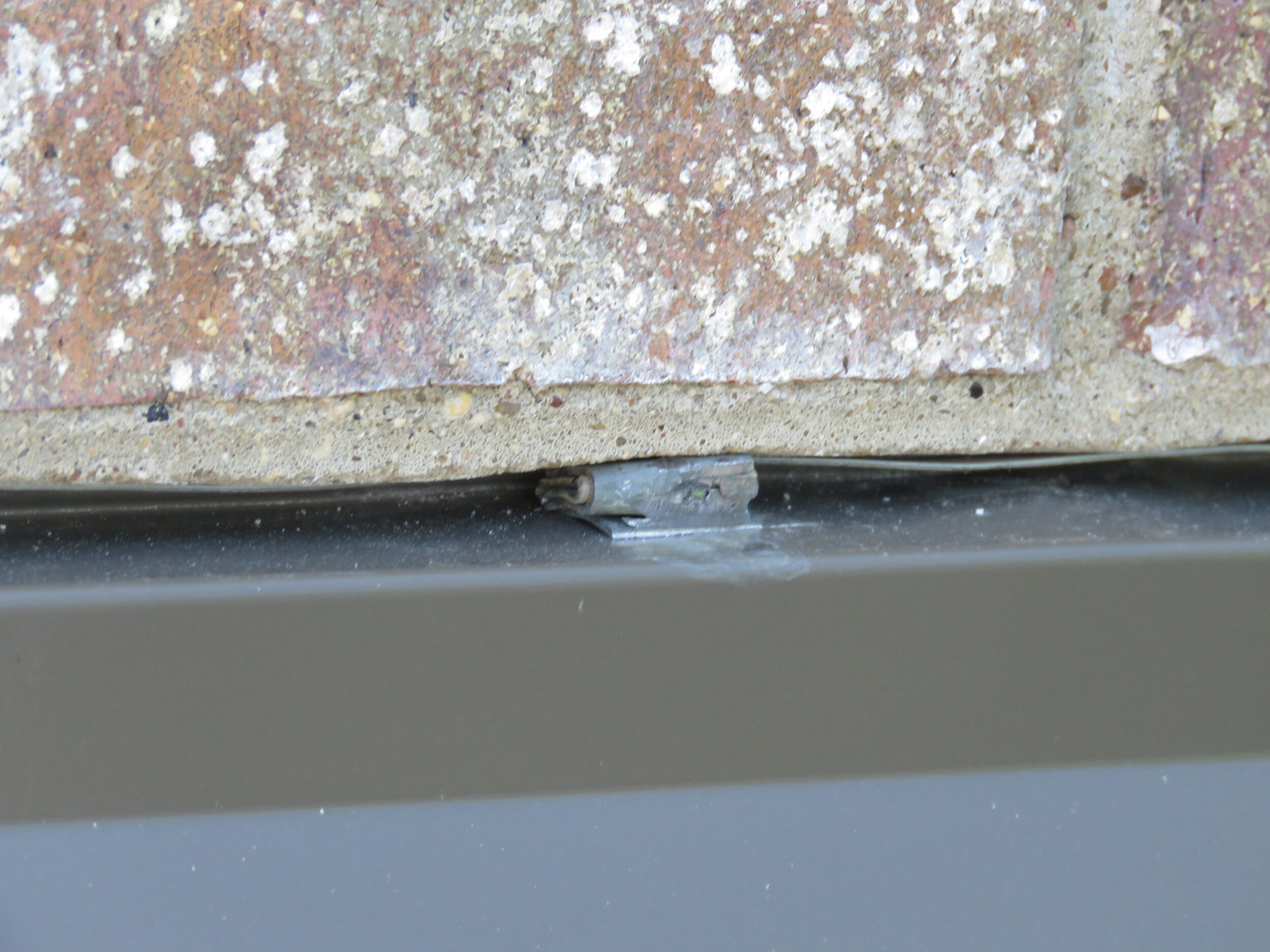 1
2
3
4
5
6
7
8
9
10
11
12
13
14
15
16