Rooftop HVAC Units: Useful Information Guide
By Roof Online Staff • Last updated October 8, 2022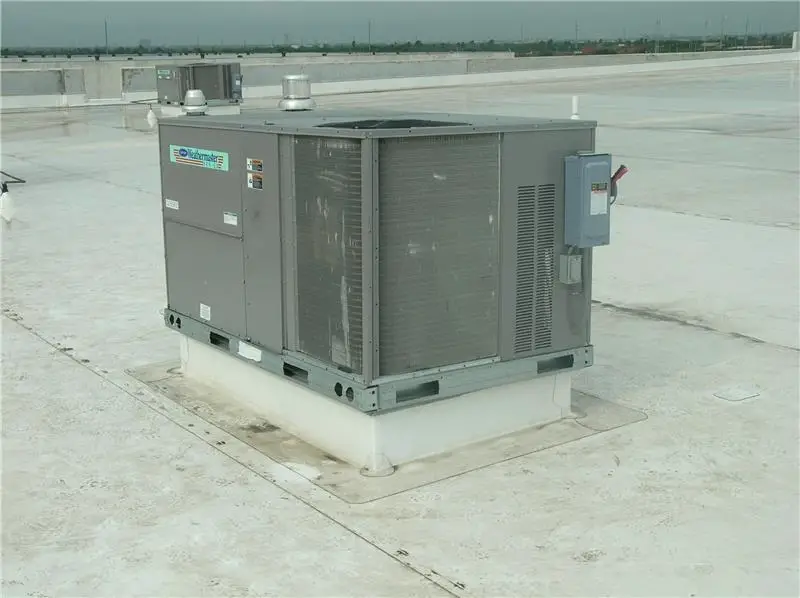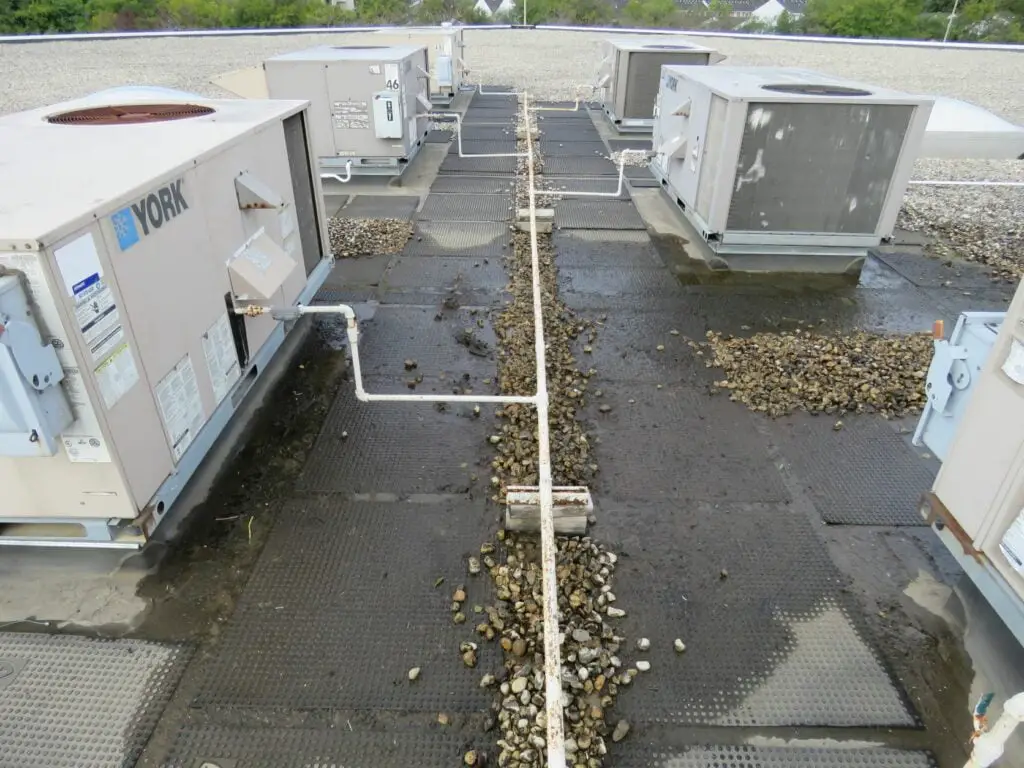 Pictures of HVAC Units
Related Pages
External Sources & References for HVAC and Roofing Information
1. General: "HVAC Integration Of The Building Envelope" is a introductory article focused on design considerations regarding the relationship between HVAC components and the roof system. It's a well-sourced article with many useful links for further reading. Available on the Whole Building Design Guide website.   
2. General: "Heating, Ventilating, and Cooling Historic Buildings – Problems and Recommended Approaches" is a great article and also worth reading as a general introduction to HVAC systems. The article is from 1991 and available on the US National Park Service's Technical Preservation Services website.
3. Building Codes: "Duct Insulation and Sealing Requirements in Commercial Buildings" (from 2012) is a handy bulletin taken from the US Department of Energy's Building Energy Codes Program website. Includes exterior duct-work. Always verify which building code/energy code is in effect in your area.
4. Technical: "Guideline B: Roof Mounted Outdoor Air-Conditioner Installations" is available on the website of the Air-Conditioning, Heating, and Refrigeration Institute.
5. Technical: "Attachment of Rooftop Equipment in High-Wind Regions" is an informative little introductory article taken from the FEMA website.
6. Technical: "Can I Use a Curb Adapter?" does a very good job of answering that question. Found on the website of T/E/S Engineering.