Roof Cleaning: Useful Information Guide
By Roof Online Staff • Updated October 8, 2022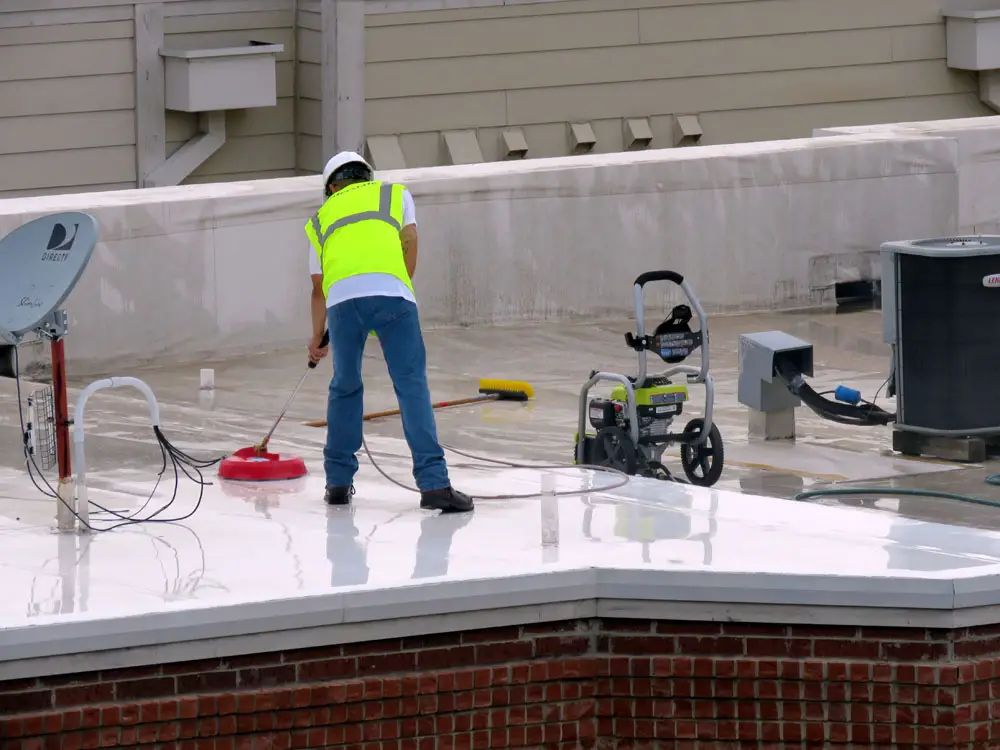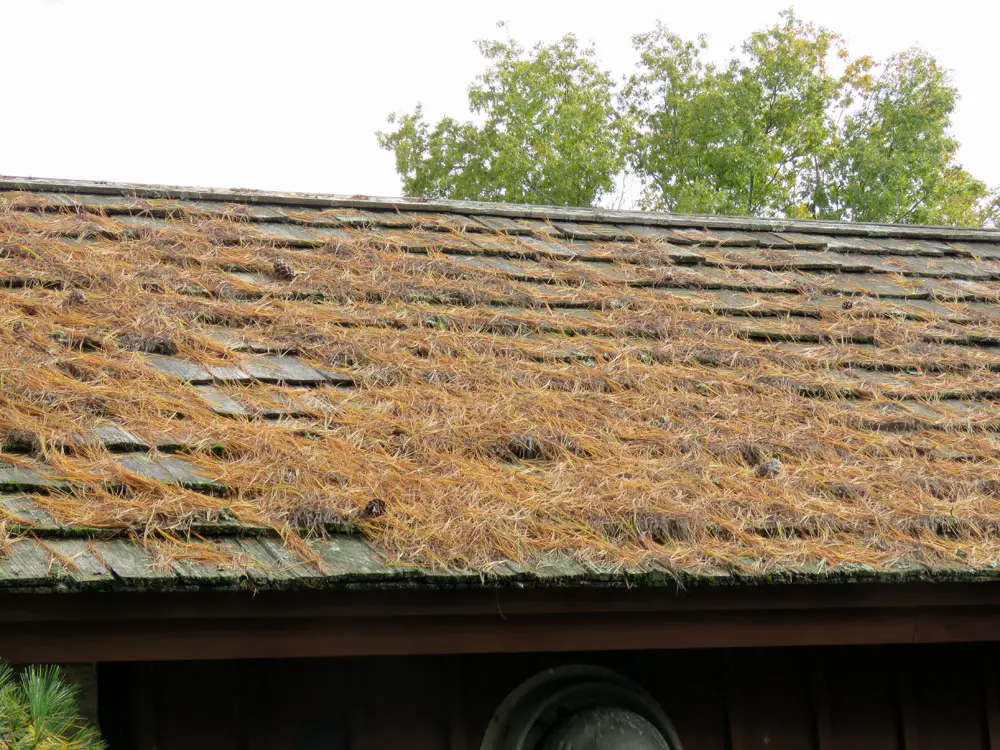 Roof Cleaning Pictures
Related Pages
External Sources & References for Roof Cleaning Information
1. General: Simple roof cleaning guidelines for low-slope single-ply roof membranes are provided by the Chemical Fabrics and Film Association – Vinyl Roofing Division.
2. General: Zinc and its use in preventing moss and lichen from growing on roofs. Information provided by Oregon State University's College of Science.
3. General: Energy Costs: If you are wondering about the energy savings that might result from cleaning the dirty white roof on your building, you have to read this paper, "Saving Energy by Cleaning Reflective Thermoplastic Low-Slope Roofs". Made available by the Oak Ridge National Laboratory's Building Technologies Program.
4. Copper Roofs: "Removing Black Stains from Exterior Copper". Available on the website of the US General Services Administration. 
5. Shingles – Asphalt: "Algae & Moss Prevention and Cleaning for Asphalt Roofing Systems" provides basic information. Available at the ARMA website.
6. Shingles – Asphalt: "Algae Discoloration of Shingles" provides basic information. This short technical bulletin is available on the Canadian Asphalt Shingle Manufacturers' Association website.
7. Shingles – Wood: "Care and Maintenance of Wood Shingle and Shake Roofs" explains things pretty well. Available on Oregon State University's Pacific Northwest Plant Disease Management Handbook site.