What Does a Roof Warranty Cover? Roof Warranties Explained
By Jack Gray, Roof Online Editor • Last updated May 16, 2023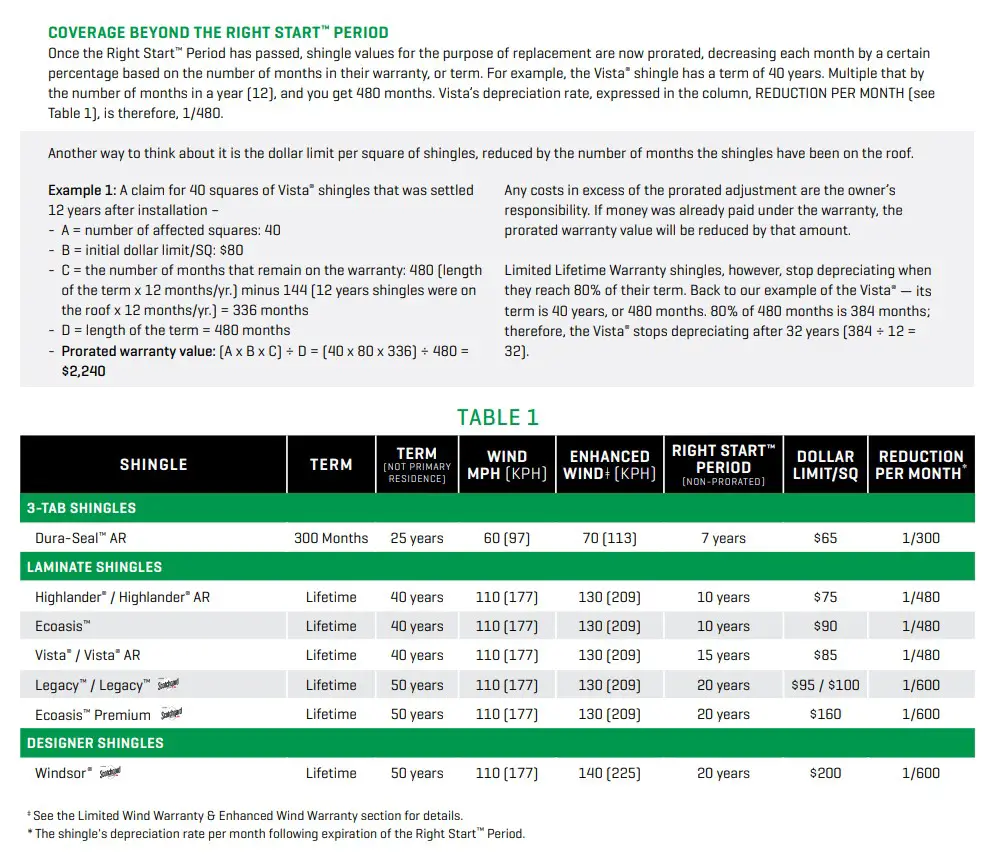 Table of Contents
Introduction
If you're getting ready to have a new roof installed, you're probably doing some research about the roof replacement process right about now.
A new roof is a substantial investment, kind of like a car. And just like when you're buying a car, when you're paying for a roof replacement you want to know what kind of warranty comes with it, and what that roofing warranty covers.
You want to know how you'll be protected in case your new roof starts to leak, has other issues, or even fails prematurely. You might think that your warranty coverage will protect you, and you may be right, but you may be wrong.
Roofing warranties can be confusing and it's not always clear what they do cover, but I'm going to explain it in this article.
As a professional roof consultant, I manage the maintenance programs and schedule the replacement of the roofs on our clients' buildings. I regularly monitor roof performance and I've been dealing with roofing manufacturer warranty departments for years.
I've also spent more time than I'd like arguing with roofing contractors about what is actually covered by their workmanship warranties.
The Purpose of Roofing Warranties
As you read this article, you should keep in mind a couple of key points that are essential to understanding roof warranties.
A roofing warranty is primarily a marketing tool.
A roofing warranty is designed to protect the manufacturer or contractor.
Roofing Warranties are a Marketing Tool
Roof warranties are a tremendous marketing tool. They can give you a profound (and unjustified) peace of mind.
Many people assume that the coverage provided by standard warranties is a sort of blanket insurance policy that will protect them if anything goes wrong with their roof. It isn't.
I've personally heard property managers say things like "Why should I pay for quality assurance inspections? I'll have a 20-year warranty if anything goes wrong!" They only find out later that the roofing warranty doesn't cover any of the actual roof issues they're having.
The manufacturer's warranty relieves your anxiety, inspires trust, and makes you more likely to spend your money on the product. It gives you peace of mind. It's very clever.
A roofing warranty is often presented as a guarantee of a trouble-free, high-quality, well-put-together roof. Don't forget to read the fine print. It's not.
Roofing Warranties Protect the Manufacturer
As with most warranties, the purpose of a roofing manufacturer's warranty is to protect the manufacturer and limit liability in case there are problems with their products. It's not primarily designed to protect you, the consumer, although it may do so in some cases.
A roof warranty is a legal document that roofing manufacturers use to explicitly limit their responsibility. Roofing warranties list, in writing, all of the items and conditions for which they cannot be held responsible. And that list includes pretty much anything that normally goes wrong with a roof.
The exception to this is the roofing workmanship warranty provided by the roofing contractor who installs the roof, which specifically covers installation errors.
Improper installation techniques are a major cause of the problems people have with their roofs. And installation errors are always excluded by a roofing industry standard manufacturer's warranty.
Roofing Warranties Protect the Roofing Contractor
The workmanship warranty covers workmanship, or installation errors, that occurred during the roofing project.
But they also legally limit the contractor's responsibility by excluding material defects and a long list of other conditions.
One of the main ways that a workmanship warranty protects the contractor is by imposing a strict time limit on the contractor's warranty coverage.
What Types of Roofing Warranties Are There?
There are two main types of roofing warranties, and then there's a hybrid variety.
Standard Manufacturer Warranties
This is the first type of warranty, and it's provided by the manufacturer who makes your roofing materials.
A standard roofing warranty is a roofing manufacturer's product warranty, which simply guarantees that your roofing products will arrive from the factory free of defects. This is a roofing material warranty and it does not cover workmanship.
This is your basic "limited lifetime" warranty that every manufacturer advertises these days. The "limited" part means that the coverage is limited by all of the restrictions listed in the warranty document.
Lifetime Warranties
"Lifetime warranty" means different things depending on the manufacturer. The term is defined by each manufacturer in the warranty fine print. It can refer to the standard design life of the roofing shingles.
But it can also mean "for your lifetime". GAF defines it like this:
"The word "Lifetime" means as long as you, the original owner(s) [or the second owner(s) if coverage was properly transferred during the Smart Choice Protection Period], own the property where the shingles and/or accessories are installed."
The manufacturers themselves decide what "lifetime" means, so "lifetime" coverage lasts as long as the manufacturer wants it to. If it truly does mean "for your lifetime", the manufacturers protect their bottom line by prorating the roofing warranty so their financial responsibility is essentially zero by the time the roof needs to be replaced.
A standard roofing warranty is prorated, which means the dollar amount of the coverage will only be at 100% for the first few years after installation. After that, the dollar amount will decrease every year based on the expected life of the roof.
A coverage reduction of 1/480 or 1/600 per month is common for luxury or premium asphalt shingles. Typical non-prorated periods are from 5 to 15 years.
By the time even the best premium asphalt shingle roof is 40 years old, the typical standard roofing warranty will only cover about 20% or less of the replacement cost of the roof.
For actuarial reasons, providing some amount of coverage on relatively old roofs is worth it to the roofing manufacturers. For one thing, if you claim this reduced coverage, it guarantees that you will use their products when you have your roof replaced.
Defective Materials
Keep in mind that if you get your roofing materials from a reputable manufacturer, virtually nothing that goes wrong with your roof will be due to defective materials.
Because of the impressive quality standards of current roofing manufacturing processes, it is extremely unlikely that you will have a problem with your roofing system during the standard manufacturer's warranty period that can be traced back to factory defects.
Roofing manufacturers perform extensive testing and collect comprehensive data to ensure that their warranties expire or sharply reduce the dollar amount of the coverage a few years before their products start to develop normal age-related performance issues.
Statistically speaking, it's safe to assume that nothing that goes wrong with your roof will ever be covered by a standard roofing material warranty from the manufacturer.
Roofing Contractor's Workmanship Warranty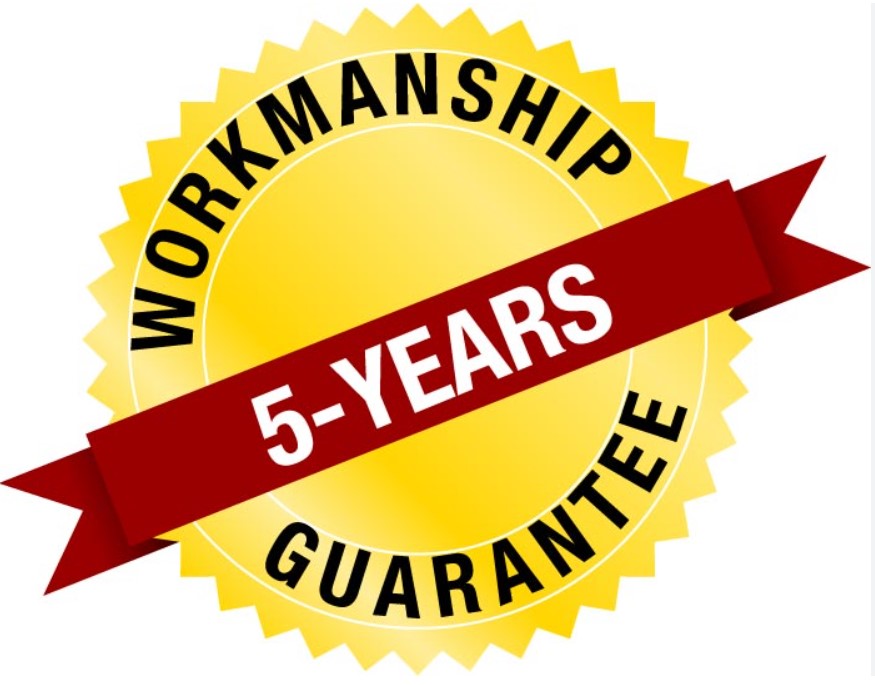 This is the second type of warranty, and it's provided by the original contractor who handled your roofing project.
A roofing workmanship warranty is often called a "contractor's workmanship guarantee" or simply the "contractor's warranty". It covers workmanship errors made by the roofing contractor during the roof installation process.
If the roofers forget to install ice and water shield, or they install step flashing wrong, for instance, you should be able to cite the workmanship warranty to get the roofer back out to your house to make the necessary repairs at no cost to you.
Workmanship warranties don't cover defective materials, damage caused by weather events such as hail or wind, or damage due to other environmental conditions. They also don't cover damage that can be traced back to the homeowner, such as leaks due to roof penetrations made after the roof was installed or improper roof ventilation.
A roofing contractor's workmanship warranty should never be prorated. As far as getting roof issues covered by roof warranties, the workmanship warranty issued by the roofing company is the one that will normally give you the most value.
Time Limits
A standard roofing workmanship warranty will be strictly time-limited.
It used to be the case that pretty much every roofing contractor would offer a 1- or 2-year workmanship guarantee for residential roofs, but that has changed.
Reputable roofing companies are now offering 5-year, 10-year, or even 20-year workmanship guarantees. It's a good practice and it's good for business.
A good workmanship warranty is something that I consider a fundamental qualification for selecting a roofer. (Read more about selecting a roofer.)
By offering a longer roofing warranty, roofing contractors demonstrate their confidence in the quality of their work and their commitment to customer satisfaction.
Extended Manufacturer's Warranty
This type of warranty combines the other two types of warranties into one "enhanced" warranty.
Most manufacturers these days offer enhanced warranties. "Extended" or "enhanced" warranties combine the workmanship coverage of contractor warranties with the material coverage of standard manufacturer warranties.
The manufacturer's extended warranty is by far the best roofing warranty you can get.
They cover both material and labor costs and for a longer coverage period than either of the other types of warranty.
Significantly, these extended warranties will typically cover workmanship errors for a much longer period than a regular contractor's warranty. You can get a workmanship warranty from the manufacturer that lasts 10 years, 25 years, or even 30 years.
And because the coverage comes from the manufacturer, you don't have to worry about the roofing company going out of business before a problem shows up and you need them to honor the roofing contractor's workmanship warranty. (This is a more common issue than people realize.)
To qualify for an extended warranty, you'll have to do a couple of things:
Hire a Certified Contractor
First, you'll have to hire a roofing contractor who is approved and typically certified by the manufacturer.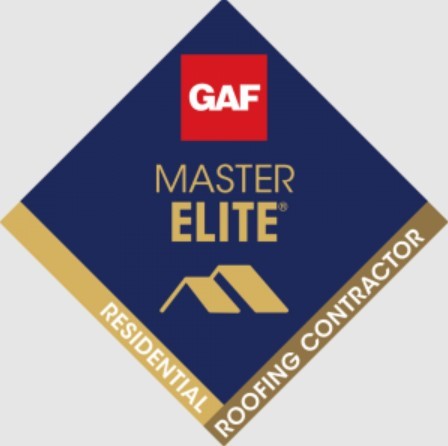 Only manufacturer-certified contractors can offer the manufacturer's extended warranties. There are typically two or three levels of certification. The highest certifications enable contractors to offer the best possible warranties.
Keep in mind that manufacturer-certified roofing companies will often be more in demand and may charge more for a roofing project than their non-certified competitors.
Roof System Components
All (or almost all) of the roof system components in your roof replacement roofing system will have to come from the same roofing material manufacturer who is offering the roof replacement warranty.
Essentially, you'll have to buy a complete roof system from one manufacturer if you want the best roofing warranty.
Besides the shingles themselves, other roofing materials can include special starter strip shingles installed at the eaves and rakes, special ridge cap shingles, regular roof underlayment, ice and water shield, and attic ventilation products.
Needless to say, these will be premium products; you won't be able to use the cheaper generic products (like non-brand-name underlayment) that contractors often use to keep costs down.
There may also be increased fastener requirements (more nails per shingle) and other required installation enhancements.
Warranty Registration
Once you've qualified for an extended warranty plan, you'll need to register your warranty in order to be able to use it.
The manufacturer will need to know your name, address, the roofing company that installed the roof, the date of completion, and which roofing materials you used.
Many roofing companies will do this for you and will present you with the completed paperwork or at least the warranty registration number so you can check your warranty status with the manufacturer.
This is absolutely something you'll want to double-check after your roof replacement is finished.
Once you have your warranty number, you will use that as an ID if you have to contact the manufacturer.
Things That Will Void Your Warranty
The last thing you want is to find out that your warranty is null and void because
Improper installation is the number one cause of a voided warranty.
Most extended warranties can only be provided by manufacturer-certified contractors, and they only get certified after demonstrating that they know how to install the roofing materials correctly. So this isn't something you normally have to worry about with a certified contractor.
All workmanship warranties should cover anything a manufacturer considers improper installation.
Aside from that, homeowners occasionally do things themselves that void their warranty.
Roof Alterations
Installing skylights, plumbing vents, satellite dishes, or anything else that penetrates the roof system must be done according to industry best practices. This work must be done by a contractor who is approved by the manufacturer.
If you need to make any sort of roof alteration, the best thing to do is to use the roofing contractor who handled your roof replacement (the "original installers"). Don't forget to make sure they are still approved!
The roofing company who performed the original installation may be too busy to do the work (and many roofing companies simply go out of business before you need them again).
If that's the case, call the manufacturer who issued your warranty, explain what you need to do, and ask them for the name of a good contractor near you who is authorized by them to do the work without voiding the warranty.
Pressure-Washing
If you want to maintain warranty coverage you should never pressure-wash your roof.
Pressure-washing blasts the protective granules off the surface of the shingles and leaves them exposed to UV damage. This will drastically reduce the life expectancy of the roof and will void any roof shingle warranty.
Poor Roof Ventilation
Poor attic ventilation will cause shingles to overheat; they are designed to perform within a certain range of temperatures and will be damaged by temperatures that exceed that range.
If your attic is too hot, the roof can't cool off properly. You must make sure your attic ventilation meets code requirements and the roofing manufacturer's guidelines.
Many common roof issues, such as shingle blistering, are caused by overheating asphalt shingles. Roofing material warranties will not cover the cost of any roof damage that can be blamed on poor ventilation.
Commercial Roofs
If you're a commercial property manager, you should be aware of the fact that the warranties on large commercial low-slope roofs can be voided or partially voided if you fail to properly maintain or repair the roof.
This means that you should have a roof maintenance program in place that includes annual inspections and thorough documentation.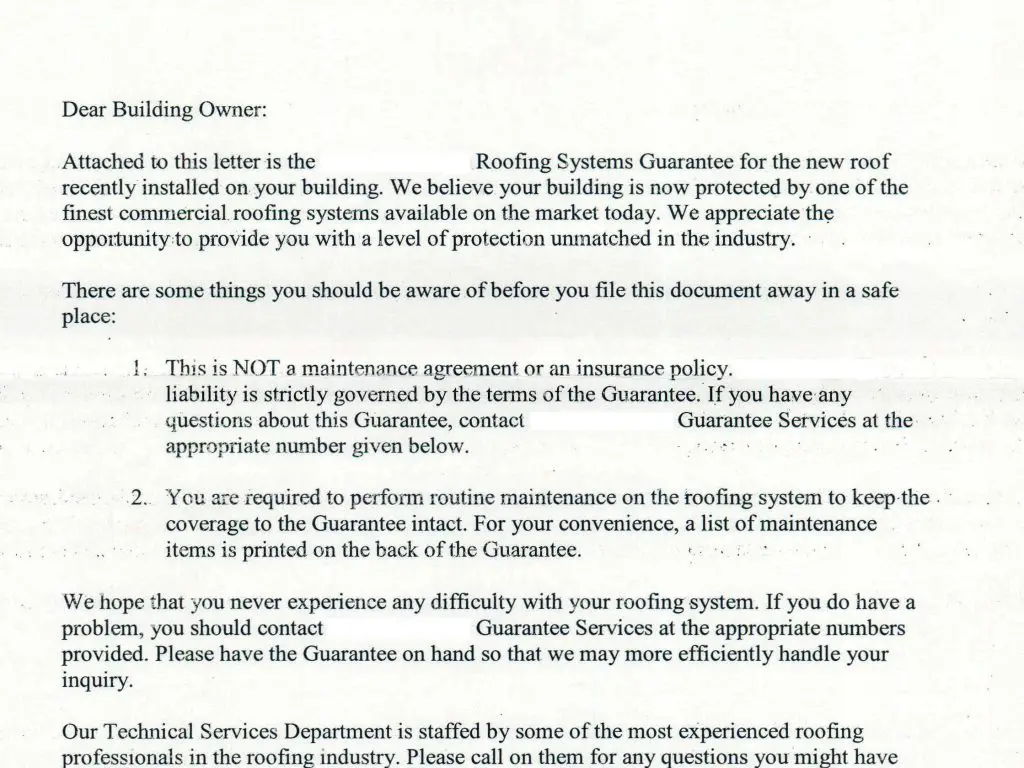 Things That Will Not Be Covered by a Standard Roof Warranty
Here's a list of actual excluded items taken from actual roofing warranties. This should give you a good idea as to what will not be covered.
Many of the things excluded from roofing warranties, like severe storm damage, are things that would normally be covered by your homeowner's insurance policy.
Damage due to winds with speeds greater than what is listed in the separate wind warranty (usually between 120 and 150 miles per hour)
Damage caused by tornadoes or hurricanes
Damage caused by lightning
Damage caused by hail (impact ratings for shingles are simply assessments by outside agencies, they are not hail damage guarantees from the manufacturer)
Damage caused by fire
Damage caused by earthquake, explosion, or flood
Damage caused by falling objects
Damage caused by movement of the building structure (the roof deck, the walls, or the foundation). This means roof damage caused by building settlement is excluded.
Damage caused by building alterations or additions
Damage caused by installing equipment on the building
Discoloration of the shingles due to algae, fungus, moss, or other vegetation (The exception to this is when there is specified warranty coverage for algae stains caused by gloeocapsa magma in a separate algae protection warranty for algae-resistant shingles. This will cover the cost of cleaning the roof for a limited period.)
Mold and mildew or any issues due to mold and mildew
Misuse, abuse, or improper handling or storage of the shingles
Damage caused by installation methods that are not in accordance with the manufacturer's installation instructions
Damage caused by ice build-up or ice dams
Damage caused by foot traffic or dropped tools
Damage caused by vandalism
Damage caused by animals (including animal feces) or insects
Any other cause that is not a manufacturing defect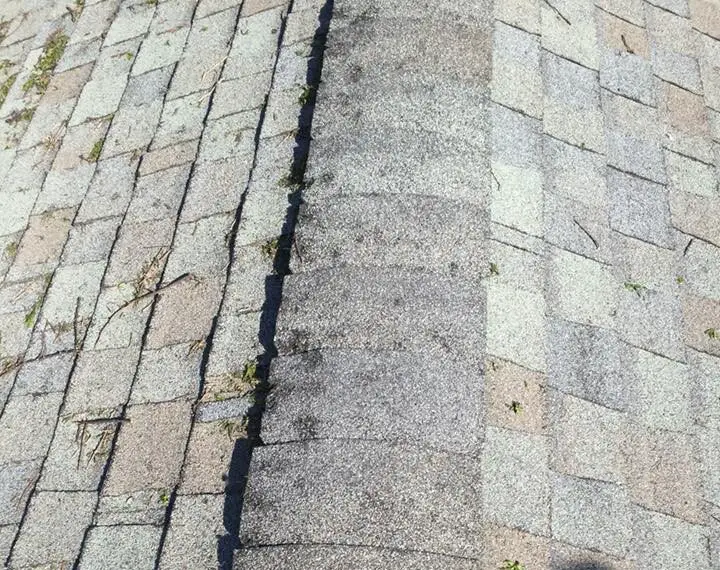 So What Does the Roofing Material Warranty Cover?
Roofing material performance issues due to manufacturing defects are covered by the roofing material warranty, and that's it.
The warranty may cover the materials and labor needed for replacing defective shingles during the initial non-prorated period of the warranty. After that is over, the warranty will cover material costs but not labor.
When a roofing material warranty does cover repairs, it won't cover the cost of the tear off, the disposal costs, or any other fees.
Defective Shingles
The following conditions are common in shingles that have reached the end of their design life. Manufacturing defects may be indicated if the following items occur prematurely:
Significant granule loss leading to "bald spots" on the shingles (this often happens after a hailstorm, which will not be covered)
Cracking or splitting shingles
Cupping, curling, or clawing shingles (make sure this isn't due to roof nail pops, which will not be covered)
Delamination of the shingles
Algae Stains
Algae discoloration on algae-resistant shingles may be covered for a limited amount of time by a separate algae warranty and just the cost of cleaning the roof may be covered.
Wind Damage
Torn or missing roofing materials due to wind damage should be covered by a separate wind warranty that specifies the maximum wind speed in miles per hour. Any damage due to winds above the maximum speed stated in the warranty will not be covered.
How Long Do Roofing Warranties Last?
Roofing Material Warranties
The length of a roofing material warranty will vary according to the product tier and the manufacturer. Cheap 3-tab shingles may be warranted for as little as 5 or 10 years, while premium shingle lines may be covered for 40 years, or have a "lifetime" warranty.
Lifetime warranties will often be essentially worthless after 50 years.
A 30-year warranty is very common for middle-tier architectural shingles, which are the most popular shingles today.
The non-prorated periods of these warranties range from 5 to 20 years. This is a very important bit of fine print, and you should always find out what the non-prorated period of your warranty will be.
Roofing Workmanship Warranties
A good workmanship warranty will last for at least 5 years. Many roofing companies will offer 10, 15, or even 20-year workmanship warranties.
If you get an extended manufacturer's warranty, you can expect the workmanship coverage to be at least 20 to 25 years, but it's becoming more common for manufacturers to simply include workmanship (remember, this simply covers mistakes made during the roof replacement work) for the entire length of a lifetime warranty.
Conclusion
Roofing warranties have changed a lot in the past few decades, and manufacturers continue to fine-tune them every year as product quality improves and new manufacturing techniques are implemented.
This article was intended to give you a good, basic understanding of what a roofing warranty covers, and I hope it did that.
The best roofing warranty is one that you never have to use because your roof performs just the way it's supposed to.
You can improve the odds of that happening by using roofing materials from a reputable manufacturer and finding a highly-qualified roofing contractor who has a track record of doing high quality work to install your roof.
---
About the Author
Jack Gray is a principal roof consultant and vice president at the Moriarty Corporation, an award-winning building enclosure consultant firm founded in 1967. He is also the editor of the Roof Online website.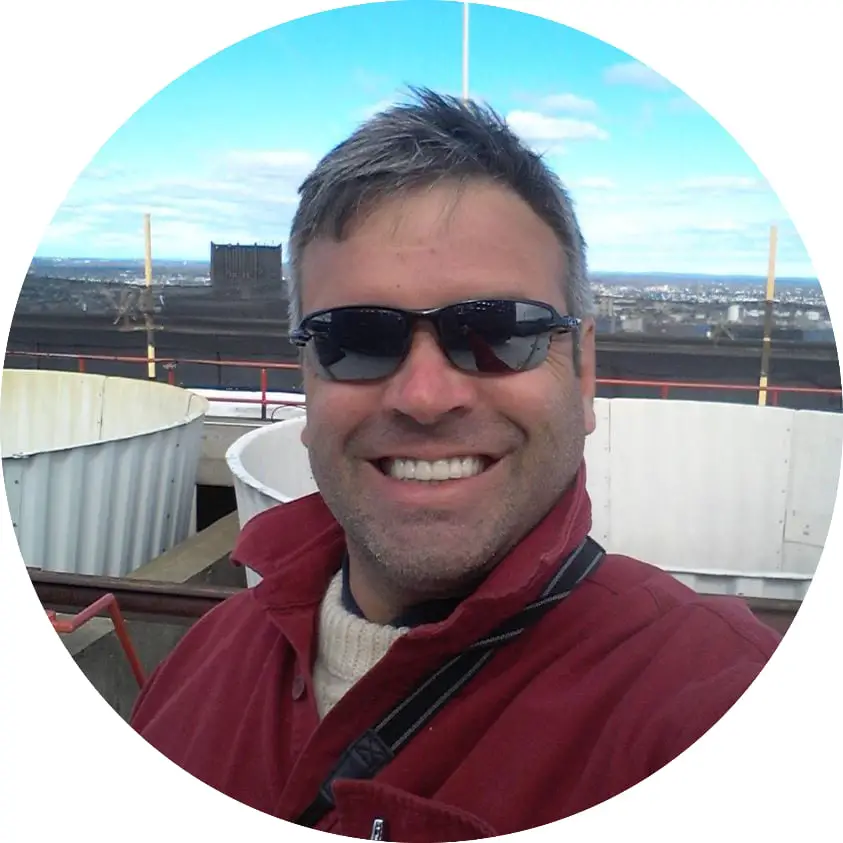 Mr. Gray has been involved in the roofing industry for over 25 years, with training and practical experience in roof safety, roof inspection, roof installation, roof condition assessment, estimating, roof design & specification, quality assurance, roof maintenance & repair, and roof asset management.
He was awarded the Registered Roof Observer (RRO) professional credential in 2009.
He also served as an infantry paratrooper in the 82nd Airborne Division and attended Cornell University. Read full bio.
---
Related Pages
External References for Roofing Warranty Information
1. "Lifetime" Warranty: 30 Years to Life: Understanding Lifetime Limited Asphalt Shingle Warranties – Professional Roofing Magazine
2. Understanding What a Roofing Warranty Is, and What It Is Not – FacilitiesNet