Standing Seam Metal Roofing: Useful Information Guide
By Roof Online Staff • Last updated September 29, 2022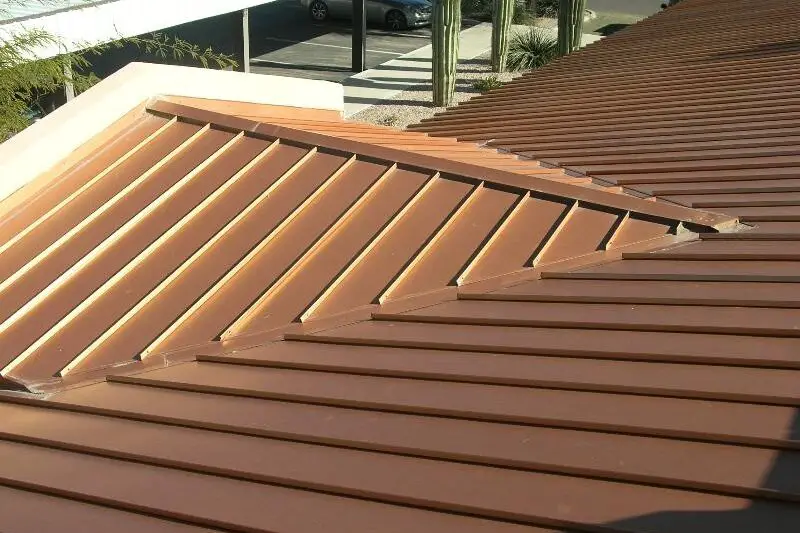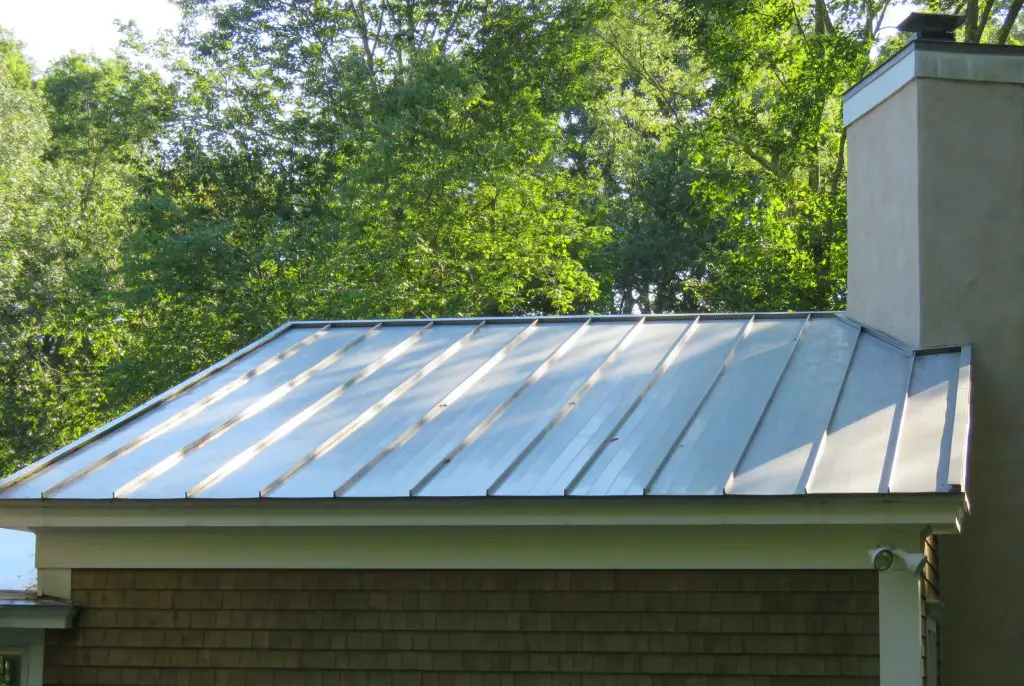 Pictures of Standing Seam Metal Roofs
Related Pages
External Sources for Standing Seam Metal Roofing Information
1. General: There is a good informative general article about various roof systems on the Whole Building Design Guide site, which is maintained by the National Institute of Building Sciences.
2. General: "RICOWI Best Practices Guides for Roofing – Steep Slope Metal" is available on the website of the Insurance Institute for Business & Home Safety. ("RICOWI" stands for the Roofing Industry Committee on Weather Issues).
3. Building Codes: "R905.10 Metal Roof Panels" from the 2018 International Residential Code and "1507.4 Metal Roof Panels" from the 2015 International Building Code. Both available on the UpCodes website.
4. Chemical Compatibility of Various Metals: see "Dissimilar Metal Corrosion" by D. Matthew Stuart, a four-page presentation with charts for quick reference. Found on the website of PDH Online.
5. Inspection of Standing Seam Metal Roof Systems: "ROOFER Inventory Procedures and Inspection Manual for Metal Panel Roofing", available for download, is an extremely detailed and valuable resource put together by the US Army Corps of Engineers' Engineer Research and Development Center.
6. Technical: "Metal Roof Installation Manual" is probably the best, most thorough introduction to metal roofing you can find on the internet. Produced by the Metal Construction Association in 2014, it is available to MCA members as a free download. Our link above goes to a copy of it on the ATAS International website.
7. Technical: "Technical Instructions – Structural Considerations for Metal Roofing", prepared by the US Army Corps of Engineers; produced in 1998. From the document: "This document prescribes the criteria and procedures for designing metal roofs for buildings".
8. Technical: Take a look at technical information about a fairly typical standing seam metal roof system at the Petersen Aluminum website.