Roof Expansion Joints Explained
By Roof Online Staff • Updated October 8, 2022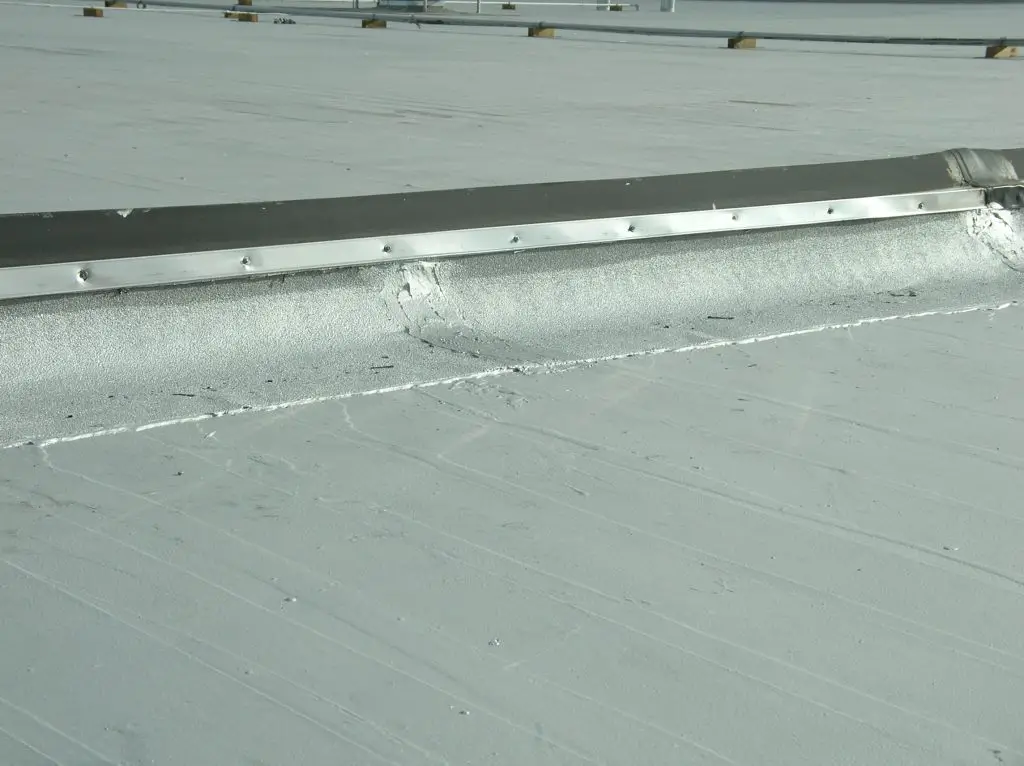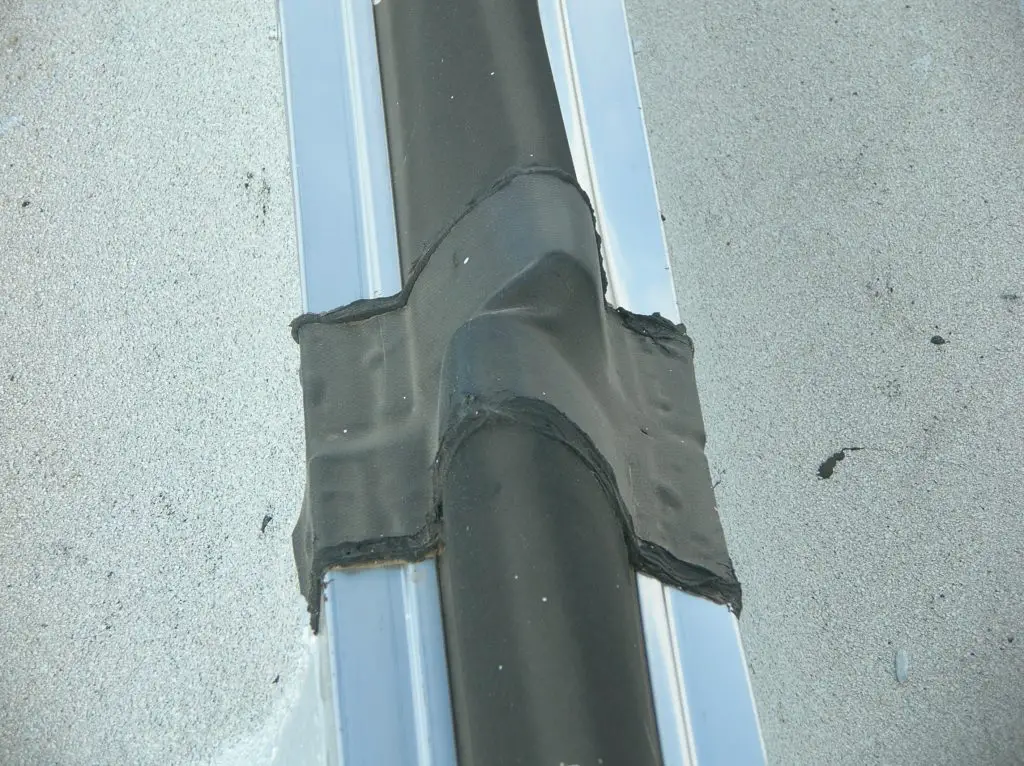 What is a Roof Expansion Joint?
An expansion joint is a physical discontinuity, basically a small gap, that spans the entire breadth of an element in a building, creating two separate sections of the element instead of one bigger one.
They are designed and configured to allow the different sections to move independently of each other so the structures don't become overstressed and crack or break.
An expansion joint cover is what you see on a roof, and it allows the roof membrane to expand and contract in sync with the roof deck, without compromising the roof system. Roof expansion joint covers are typically just called "expansion joints".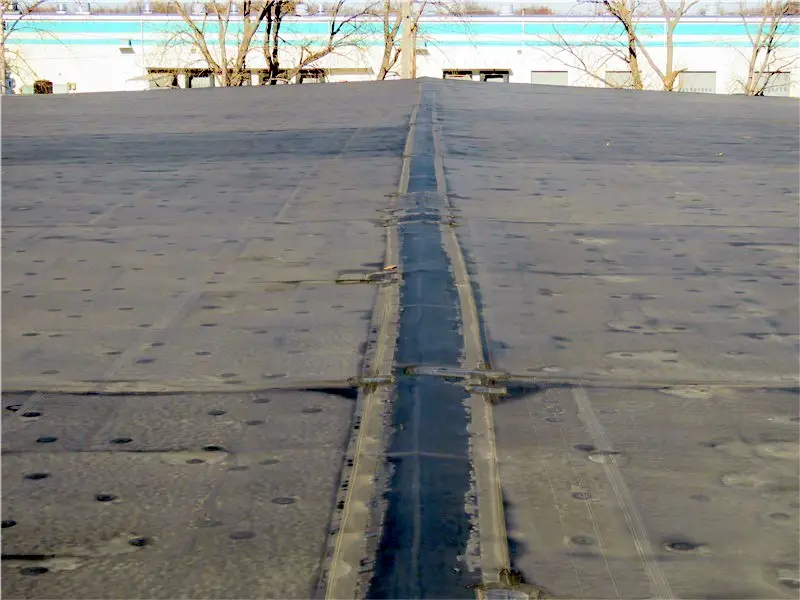 Roof expansion joint covers are specifically designed to prevent air or water from entering the building through the roof.
A roof expansion joint usually extends all the way from one side of the roof to the other.
Expansion joints accommodate the thermal expansion and contraction of building materials due to changes in the ambient temperature (think about a potential 50 degree change in temperature between night and day and how much thermal expansion that would cause).
By accommodating these thermal dimensional changes, an expansion joint prevents roof membranes from tearing loose from adhesives, ripping away from fasteners, or simply splitting.
Roof expansion joints prevent stress damage to the roof membrane (cracking, tearing, splitting).
Expansion joints are found in many building components: roof decks, exterior walls, and gutters, among others.
Related Pages
External Sources & References for Information on Roof Expansion Joints
1. General: Built-up Roofs: "CBD-202. Joints in Conventional Bituminous Roofing Systems" is a good place to start. From 1979, archived by the National Research Council Canada.
2. Masonry: "Accommodating Expansion of Brickwork" is a detailed illustrated article available on the website of the Brick Industry Association. Very useful.
3. Technical: Linear Thermal Expansion of Building Materials Table. This Roof Online page provides coefficients of linear thermal expansion and expansion amounts for 10 foot and 1 meter sections for over 50 materials, including roof membranes.
4. Technical: Construction Details: Some good construction details for roof-to-wall expansion joints are available on the Copper Development Association website.
5. Technical: "Expansion Joints: Where, When and How" by James M. Fisher, S.E., in the April 2005 issue of Modern Steel Construction, is a 4-page article that addresses general technical questions about roof expansion joints.
6. Technical: Curbed Expansion Joints: Get a look at how curb-to-curb expansion joint covers are put together on the Johns Manville website.
7. Technical: Curb to Wall Expansion Joints: See how curb-to-wall expansion joint covers are put together on the Johns Manville website.
8. Technical: Low-Profile Expansion Joints: See how a typical low-profile expansion joint cover is installed on a single-ply roof on the Versico website.
9. Manufacturers: You can find some expansion joint accessory manufacturers here. Almost all major roofing manufacturers make or source expansion joint accessories to use with their roof systems, so a quick search of their websites should produce results.