About Jack Gray, Roof Online Editor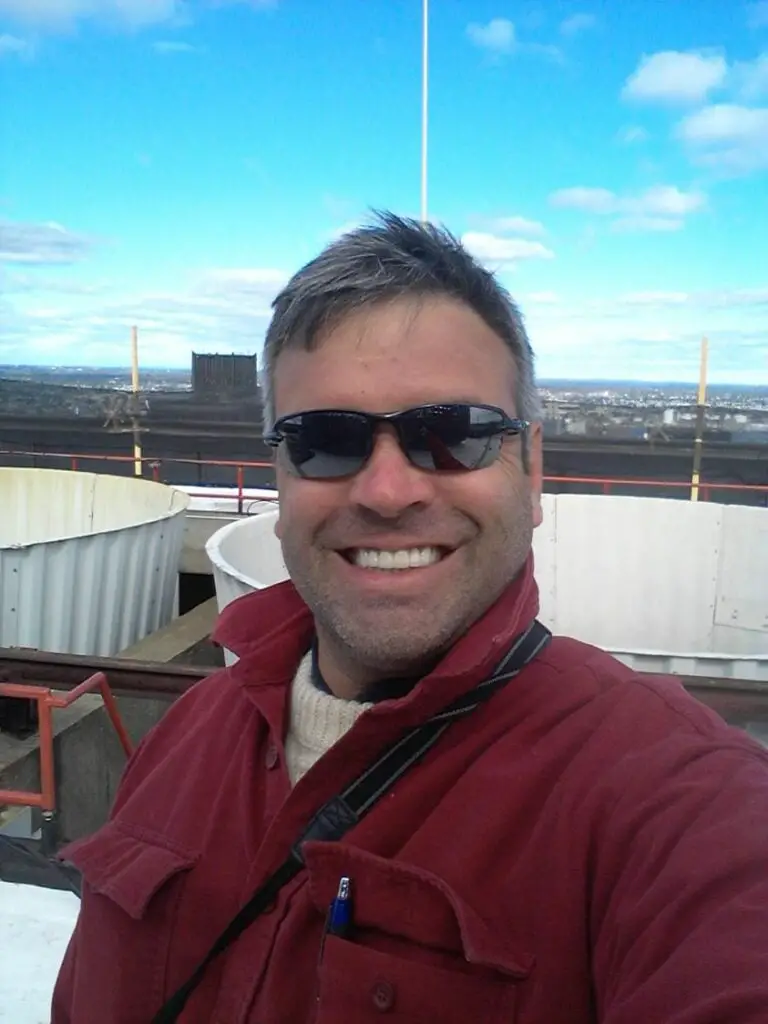 Jack Gray is the creator, main author, and editor of our website, Roof Online.
Mr. Gray has over 25 years of experience in the roofing industry. He is vice president and one of the principal roof consultants at the Moriarty Corporation, an award-winning building enclosure consultant firm that was founded in 1967.
He has years of experience managing the roof portfolios of corporate and institutional building owners and real estate asset managers, helping them get the longest possible service life out of their existing roofs and overseeing all aspects of the roof replacement process.
He has both training and long practical experience in roof safety, building and energy codes, general building envelope knowledge, roof design and specification, roof installation, roof inspection, roof quality assurance, roof maintenance and repair, and roof asset management.
He has attended numerous roofing industry continuing education seminars, roofing manufacturer certification courses, and hands-on roofing classes to ensure that his roofing knowledge is in-depth and up-to-date.
Jack is the point of contact and primary roof consultant for some of Moriarty's biggest clients.
He has worked on all kinds of roofs, including EPDM, TPO, PVC, PIB, CPE, modified bitumen, built-up asphalt and coal tar pitch, liquid-applied roofing, PTFE fabric, asphalt shingle, wood shingle, clay and concrete tile, and many different types of metal roofing.
Jack was awarded the Registered Roof Observer (RRO) professional credential from the Roof Consultants Institute (now IIBEC) in 2009.
He has been directly involved with roof replacements and new roof installations totaling over 10 million square feet.
He performs roof condition assessments and due diligence inspections, writes reports, develops roof plans and details, produces specifications and scopes of work, handles pre-bid and pre-construction procedures, performs on-site quality assurance inspections, and signs off on punch lists and other close-out items.
He has managed roof asset management and maintenance programs that covered over 20 million square feet of roofing, ensuring that manufacturers' warranties are fulfilled, overseeing leak response and roof repairs, preparing budgets, recommending roof replacements, and documenting and maintaining records for all roofing activity.
•••
In high school, Jack spent most of his summers working for his father, a remodeler and custom home builder, and he helped install his first roof (cedar shingles) at age 14.
Jack served as an infantry paratrooper in the 82nd Airborne Division from 1991 to 1993, becoming an 81mm mortar platoon squad leader. He even helped make a few emergency roof repairs in Miami-Dade County during the Hurricane Andrew relief deployment.
After leaving the Army he attended Cornell University in Ithaca, NY, where he majored in English Literature. This didn't really do much for his roofing knowledge, but he did continue working in construction during the summer to pay the bills, and he put on a few more roofs in Ithaca.
Jack began working for the Moriarty Corporation in 2001. He became the regional manager of the company's Texas office in 2004 and currently lives in the Dallas area.
•••
See Jack Gray's LinkedIn Profile