Asphalt Shingle Roofing: Useful Information Guide
By Roof Online Staff • Last updated April 15, 2023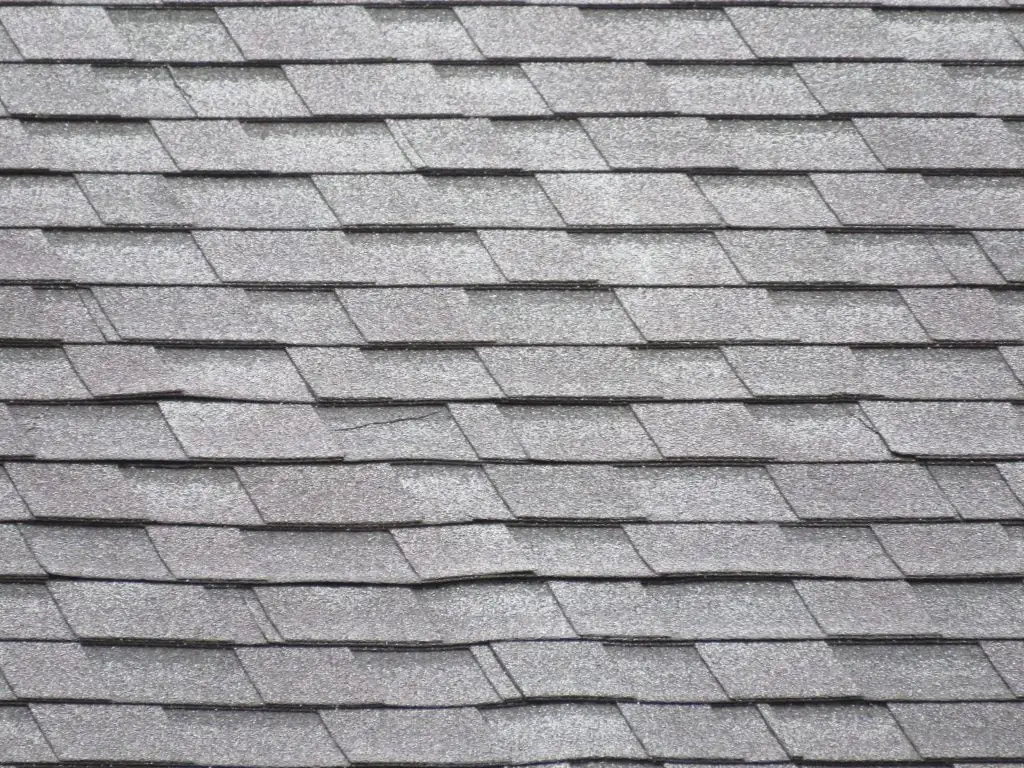 Table of Contents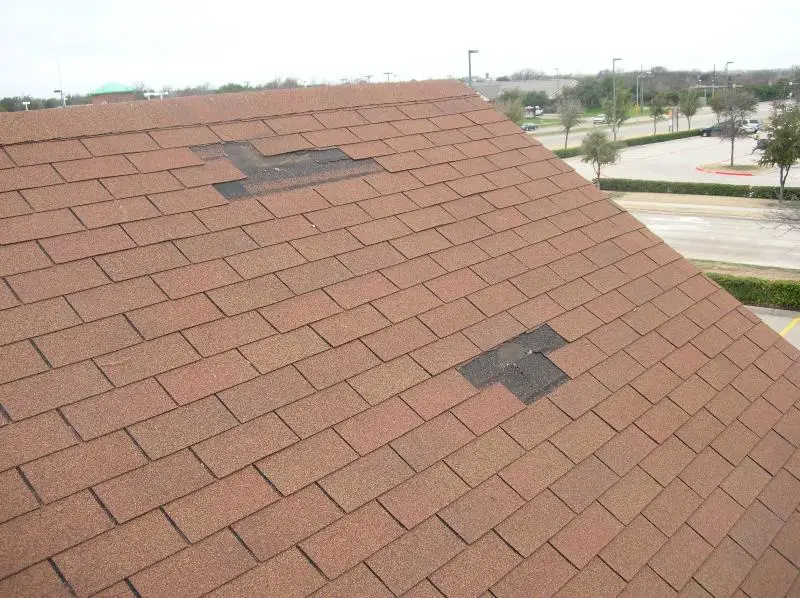 Asphalt Shingle Roofing in a Nutshell
Why Asphalt Shingles Are Used
An asphalt shingle is a type of roof shingle that uses asphalt as the primary waterproofing material. Asphalt shingles are the most common roof covering in North America for a few reasons.
Asphalt shingles have a significantly lower installed weight compared to most other pitched roof covering materials, which reduces the material costs of the supporting structure. Planning for an asphalt shingle roof means it's cheaper to build a house. A large portion of the housing stock in America can only support an asphalt shingle roof, or something lighter, like standing seam metal.
Asphalt shingles themselves also tend to be far cheaper than the alternatives (tile, metal). They are also cheaper and easier to repair or replace than other pitched roofing materials.
Asphalt shingles are also aesthetically versatile: they can easily be produced in any color by coloring the mineral granules that are always used as a protective surfacing for asphalt shingles. Dimensional asphalt shingles provide texture, with shadow lines and apparent depth, which is closer to the appearance of more substantial traditional materials like slate.
History of Asphalt Shingles
Asphalt shingles have been around for over a century, ever since a guy had the bright idea of cutting up asphalt roll roofing into smaller pieces that could be used as shingles. Ready-to-install asphalt roll roofing was introduced in the 1890's.
The year 1903 is widely accepted for the invention of asphalt shingles, the place was definitely Michigan, but the inventor's identity is occasionally disputed. Henry M. Reynolds of Grand Rapids is most commonly cited.
Asphalt shingles proved to be immensely popular; by 1950 roughly half of all homes in the United States had asphalt roofs. Today, that number is around 80%.
Asphalt Shingle Components
Asphalt shingles consist of a layer of asphalt on each side of a reinforcement mat with the top surface covered in mineral granules.
Asphalt
The asphalt in the shingle is what makes the shingle waterproof. The asphalt used in shingle manufacturing is produced at oil refineries. Asphalt, the thickest, heaviest component of crude oil, is what is left over after all of the other commercially important components of petroleum are removed during the refining process.
The asphalt layers of the shingle contain asphalt and various modifiers and inert fillers such as powdered limestone. The asphalt itself makes up 10% – 30% of an asphalt shingle, depending on the manufacturer and the product line. The fillers stabilize and strengthen the asphalt, allowing it to perform better than pure asphalt would. The "asphalt" in a typical shingle will actually contain more filler than asphalt.
Some shingles use asphalt modified with polymeric additives which enhance shingle performance, making them more durable, impact-resistant, and less brittle and likely to crack during very cold weather.
Reinforcement Mat – Organic and Fiberglass
The reinforcement mat forms the backbone of the shingle, making it possible to use asphalt for a shingle at all. Without the mat, the asphalt layer would break easily when handled and split and crack due to normal thermal stress.
The reinforcement mat was originally and for many decades produced from organic materials (primarily cellulose from various sources such as cotton rags or wood chips).
Due to technological advances in fiberglass shingle production and a spate of class action lawsuits targeting roofing manufacturers due to the premature failure of organic shingles, almost all major manufacturers phased out organic asphalt shingles over the course of the first decade of the 21st century.
For example, CertainTeed, the world's second largest manufacturer of asphalt shingles, stopped manufacturing organic shingles in 2005. BP Canada was the last manufacturer to produce organic shingles, and they ceased organic shingle production in 2011.
Organic mat shingles have now been completely replaced by fiberglass mat shingles.
Fiberglass reinforcement mats absorb less moisture than organic mats and expand and contract less during changes in temperature. These factors lead to a more structurally stable shingle. A more structurally stable shingle means less age-related deformation and a more durable shingle. Fiberglass mat shingles also tend to suffer less from roof blistering.
Mineral Granules
The mineral granules on an asphalt shingle are there for two reasons.
The main reason asphalt shingles are surfaced with granules is to protect the asphalt from the sun. Sunlight destroys asphalt. The UV rays from the sun break the molecular bonds in the extremely long hydrocarbon molecular chains that constitute asphalt.
Shingle granules, made from coated rock particles, prevent these UV rays from reaching the asphalt. This is why the loss of granules, during a hail storm for instance, shortens the life of a roof.
Without a protective surface, asphalt shingles deteriorate and become useless within about 5 years.
The other reason for the granules is the variety of color choices they provide. The coating on the granules can be pretty much any color the manufacturer wants to make. Asphalt shingle roofs can complement the color scheme of any building.
Dimensional Shingles
Dimensional asphalt shingles are manufactured by bonding a partial shingle (with sections cut out of the lower half in patterns) to the top of a full shingle. Dimensional shingles are also call "laminated shingles" due to this manufacturing technique. You can get a much longer warranty for dimensional shingles; they are much thicker than basic 3-tab shingles, since each one is, for the most part, two shingles.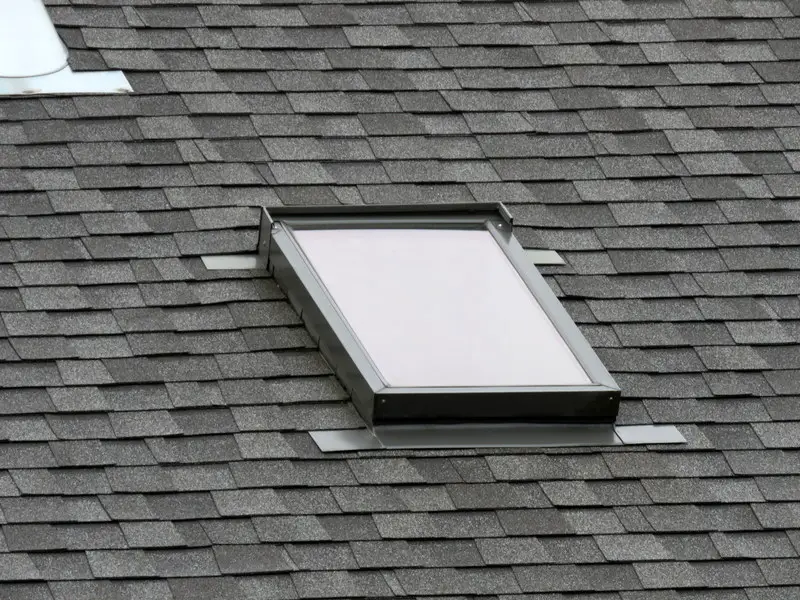 Lifespan of Asphalt Shingle Roofs
An asphalt shingle roof can last from 10 to 50 years, depending on the workmanship, how thick the shingles are, the quality of the manufacturing process, proper ventilation of the attic space below the roof, and the climate.
Thin shingles will not last long. Shingles that become overheated due to poor ventilation will not last long. Poor quality shingles that start losing their granules as soon as they're installed will not last long. Asphalt shingles exposed to constant high winds or desert sunlight will not last long.
And, of course, a poorly-installed asphalt shingle roof will fail much sooner than one that is installed properly.
See our page Life Expectancy of Roofing Materials for a detailed breakdown of the lifespans of different types of asphalt shingle roofs.
Pictures of Asphalt Shingle Roofing
Related Pages
External Resources for Information on Asphalt Shingle Roofing
1. General: For a good, informative general article about various roof systems, see this page at the Whole Building Design Guide site, which is maintained by the National Institute of Building Sciences.
2. General: "How They're Made: CertainTeed Asphalt Shingles" is a two-minute video that quickly covers the manufacturing process for asphalt shingles. It's kind of fun to watch. Reminds me of the educational films they used to show in elementary school.
3. General: Coatings: "Coating of Asphalt Shingles After Installation" is a technical bulletin put out by the Asphalt Roofing Manufacturers Association. Read this. It's probably not a good idea to put a roof coating on your shingles.  
4. Building Codes: "R905.2 Asphalt Shingles" from the 2018 International Residential Code and "1507.2 Asphalt Shingles" from the 2018 International Building Code. Both available at the UpCodes website.
5. Historic Roofing: For a brief history of early asphalt shingles, see "Early 20th-Century Building Materials: Siding and Roofing" from the US Forest Service.
6. Inspection: "Mastering Roof Inspections: Asphalt Composition Shingles, Part 1" at the International Association of Certified Home Inspectors website is a good place to start. There are 54 MORE PARTS (!) in this asphalt shingle roof inspection guide, and they can be accessed from this page. Anyone who has an asphalt shingle roof should take the time to look through this guide. It's more like an owner's manual than an inspection checklist.
7. Inspection: "ROOFER: Steep Roofing Inventory Procedures and Inspection and Distress Manual for Asphalt Shingle Roofs" is an extremely detailed and valuable resource put together by the US Army Corps of Engineers' Engineer Research and Development Center.
8. Safety: See this material safety data sheet for health and safety information about asphalt shingles at the GAF website. This is only an example and other products and brands may be different.
9. Technical: See this installation guide to see what's going on (or should be going on) in a fairly typical asphalt shingle roof. Available on the GAF website.
10. Technical: "Blistering of Organic Asphalt Shingles" is a short technical bulletin available at the website of the Canadian Asphalt Shingle Manufacturers' Association.
11. Technical: "Installation of Asphalt Shingles on Low Sloped Roofs" is a technical bulletin from the Canadian Asphalt Shingle Manufacturers' Association. Provides guidelines for installing shingles on roofs with slopes between 2-in-12 and 4-in-12.
12. Technical: "Wind Effects on Asphalt Shingles" is a thorough, well-sourced, and well-illustrated technical paper made available by Haag Engineering. Gives you a good understanding of the subject, and helps with identifying wind-related roof damage.
13. Technical: See this product data sheet for the technical characteristics of asphalt shingles at the CertainTeed website. This is only an example and other products and brands may be different.