Cool Roofs (Reflective Roofing): Useful Information Guide
By Roof Online Staff • Updated October 8, 2022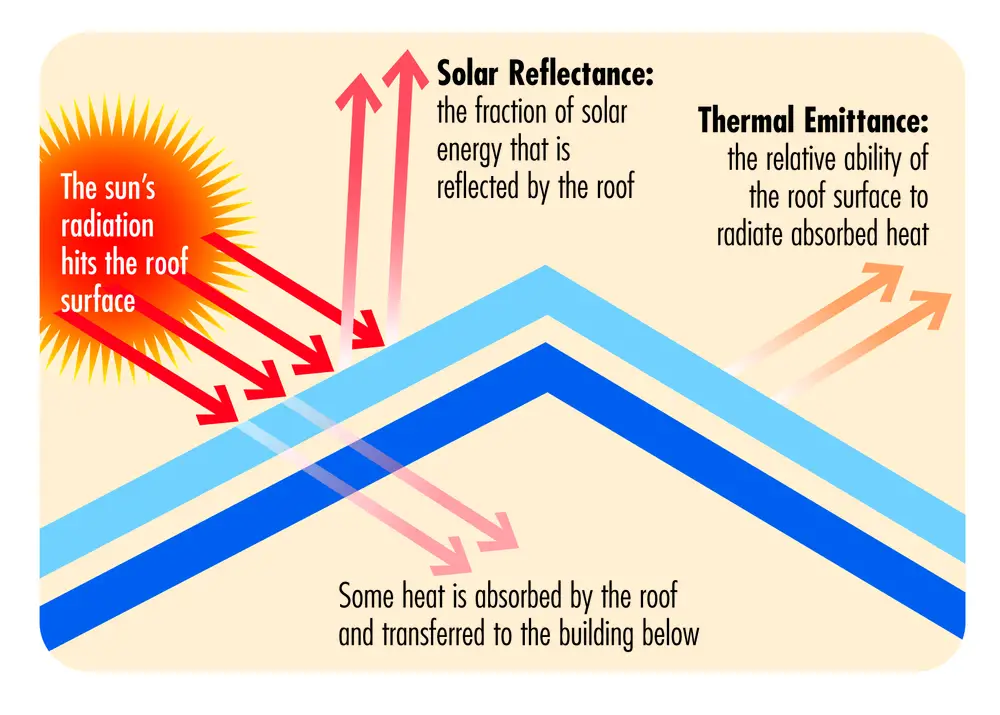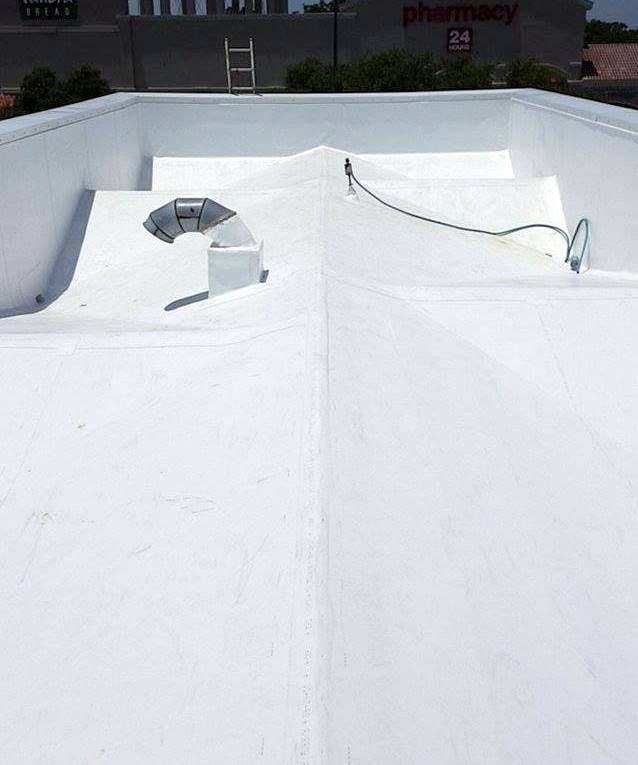 Related Pages
External Sources & References for Information on Cool Roofs (Reflective Roofing)
1. General: An excellent introduction to cool roofs is available on the website of Lawrence Berkeley National Laboratory.
2. General: "Should Cool Roofs Be Used in Colder Climates" by Daniel Overbey is an interesting look at the ongoing attempt to establish a definitive answer to that question. Available on Mr. Overbey's blog. 
3. General: "Economic Comparison of White, Green, and Black Flat Roofs in the United States" is an excellent short paper which focuses on the relative life-cycle costs and environmental effects of these three roof categories in warm climates. The paper is from 2013, and was produced by researchers at Lawrence Berkeley National Laboratory. Also see this commentary and summary of the paper.
4. General: "Analysis of 'Economic Comparison of White, Green, and Black Flat Roofs In the United States'" is an interesting critique of the study in the previous link. It was sponsored by the EPDM Roofing Association, and is available on the Cool Roofs and Cool Pavements Toolkit website.
5. General: Roof Cleaning: Wondering about the energy savings that might result from cleaning the dirty white roof on your building? Read this paper: "Saving Energy by Cleaning Reflective Thermoplastic Low-Slope Roofs". Made available by the Oak Ridge National Laboratory's Building Technologies Program.
6. Government: State and local tax credits for cool roofs and other incentives and policies can be seen by going to the DSIRE (Database of State Incentives for Renewables & Efficiency) website, which is funded by the US Department of Energy and operated by the North Carolina Clean Energy Technology Center. 
7. Metal Roofing: This article, "Cool Metal Roofing", presents an overview of metal roofing with an emphasis on energy savings. It's on the Whole Building Design Guide site, which is maintained by the National Institute of Building Sciences.
8. Standards: Energy Star: The "About Energy Star" page at the official Energy Star website.
9. Standards: LEED: Overview of the US Green Building Council's LEED Program.
10. Technical: Reflectance of Roof Materials – A convenient table available on the Home Energy Saver website, created by Lawrence Berkeley National Laboratory.
11. Technical: A directory of roofing products and their solar reflectance index (SRI) is available at the website of the Cool Roof Rating Council.
12. Technical: "Comparative Evaluation of the Impact of Roofing Systems on Residential Cooling Energy Demand in Florida" provides data about the potential of highly reflective roofs to save money and energy by reducing the need for air conditioning. The paper is from 2002 and available on the Florida Energy Research Center website.
13. Technical: "Cool Roofing in Canadian Climates" is a short technical bulletin that explains, among other things, that "roofing products are NOT included in Canada's ENERGY STAR® program". Available at the Canadian Asphalt Shingle Manufacturers' Association website.