Historic Roofing: Guide to Online Sources & References
By Roof Online Staff • Last updated October 24, 2022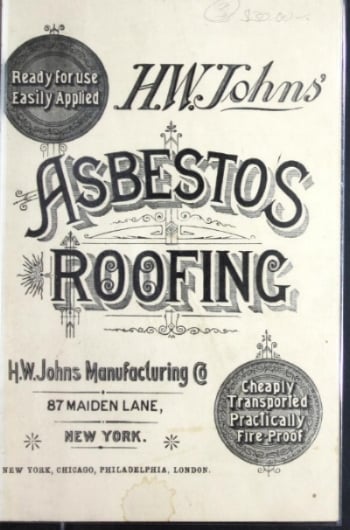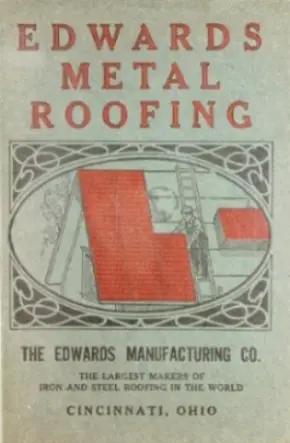 Introduction
Our goal with this reference page is to put together the most helpful list of historic roofing reference materials that we can.
We'd appreciate it if anyone who knows of a good resource that we don't have listed would contact us to let us know.
We're mainly covering historic roofing sources that are available online, but we're open to good historic roofing books if they can be ordered online.
Historic Roofing Documents on Roof Online
1. Coal Tar Pitch Roofing: Barrett's Handbook on Roofing and Waterproofing for Architects, Engineers, and Builders – Barrett Manufacturing Co. – (published in 1896, 48 pages).
2. Copper Roofing: Copper Flashings – A Handbook of Data on the Use of Copper As a Flashing Material with Standard Details of Construction and Specifications for Sheet-Copper Work – Copper and Brass Research Association – (published in 1925, 66 pages). 
3. Copper Roofing: Copper Roofings – A Manual – Information for Architects and Roofing Contractors – Copper and Brass Research Association – (published in 1925, 25 pages).
4. Slate Roofing: Slate Roofs – National Slate Association – (published in 1926, 83 pages).
5. Slate Roofing: The Story of Slate – Charles H. Davis – Davis Slate & Manufacturing Company – (published in 1923, 4 pages).
External Sources & References for Information on Historic Roofing
1. General: "Roofing for Historic Buildings" by Sarah M. Sweetser is a great starting point for anyone responsible for the care, maintenance, or repair of a building with an historic roof which must be preserved. This article is on the US National Park Service's Technical Preservation Services site.
2. General: The Roofing Handbook for Historic Buildings is a fantastic resource produced by the Historic Preservation Education Foundation in 1999. This book can be viewed online as a 465-page PDF document.
3. General: "Early 20th-Century Building Materials: Siding and Roofing" from the US Forest Service.
4. General: "NPS Reading List: Twentieth Century Building Materials: 1900-1950". A comprehensive (if possibly outdated) bibliography on the topic. Many roofing references. On the National Park Service's "History eLibrary" website.
5. Asphalt Shingles: For a brief history of early asphalt shingles, see "Roofing 101 – The Basics of Asphalt Used in Roofing" on the Asphalt Magazine website.
6. Clay Tile: Not a bad read, even if the article is old: "A Brief History of Roofing Tile Manufacture and Use", from the website of the National Building Arts Center.
7. Clay Tile: For a description of the clay tile manufacturing process from 1911, see "Mound City Roofing Tile" on the website of the National Building Arts Center.
8. Metal Roofing: "Metals in America's Historic Buildings – Uses and Preservation Treatments" provides extensive coverage of the subject – 174 pages – and is well-researched. From the National Park Service. Covers metals from aluminum to zinc.
9. Terra-Cotta: "The Preservation of Historic Glazed Architectural Terra-Cotta" is a good introduction to architectural terra-cotta, and also covers maintenance and repair techniques. Available on the US National Park Service's Technical Preservation Services site.
10. Tile Roofing: Historic and Obsolete Roofing Tile – Preserving the History of Roofing Tiles by Vincent H. Hobson and Melvin Mann. Described as "(t)he only reference book ever compiled addressing the identification of old, historic and obsolete roofing tiles."
11. Wood Shingles: If you have a few minutes, take a look at this video where traditional tools are used to produce wood shakes. It's a pleasure to watch: "Making Roof Shingles With Hand Tools".
12. Wood Shingles: "Fabricating and Installing Side-Lap Roof Shingles in Eastern Pennsylvania" by James Houston and John N. Fugelso, from 2008, is a terrific article, hugely informative. Available on the website of the Association for Preservation Technology International.