Built-up Roofing Manufacturers List & Website Directory
By Roof Online Staff • Last updated March 30, 2023
To learn more about built-up roofing, see our Built-up Roofs (BUR) page.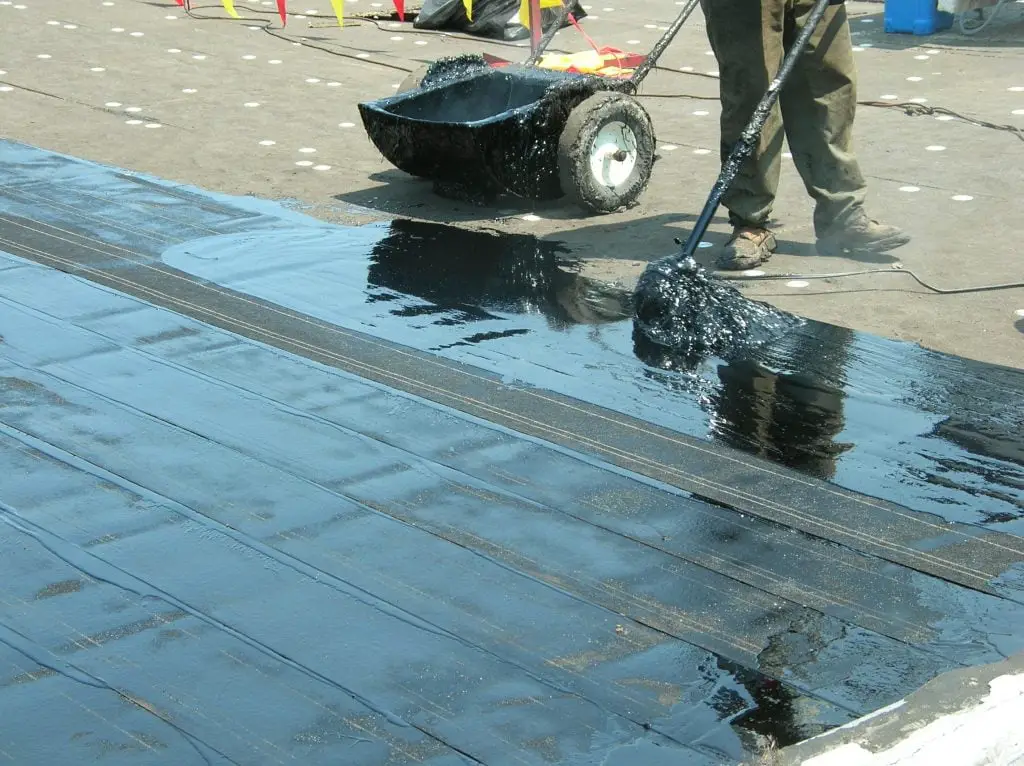 Built-up roof (BUR) systems were the single most common type of flat or low-slope roofing throughout the 20th century. Today, they only make up around 2% of new low-slope roof installations, having been almost completely replaced by various types of single-ply membranes.
Although single-ply membranes are cheaper and easier to install, BUR is still an excellent and effective roof system that performs better than single ply roofing on a few different roofing metrics.
BUR is composed of several layers of either asphalt or coal tar pitch and reinforcement felts, typically with a layer of gravel embedded in the surface.
Built-up roofing provides a strong barrier against water, foot traffic, and wind damage.
Hot, liquid roofing asphalt or coal tar pitch is used when installing a BUR system, these materials are usually applied using mops. Kegs or bricks of asphalt or coal tar pitch are melted in a specialized kettle onsite during the roof installation and then piped up from the kettle to the roof.
*****
If you are a reputable and qualified built-up roof system manufacturer and feel that we've overlooked your company, feel free to contact us to ask to be added to this list.
Built-up Roofing Manufacturers List