Choosing a Roofer: Checklist of Must-Have Qualifications
By Jack Gray, Roof Online Editor • Last updated August 29, 2023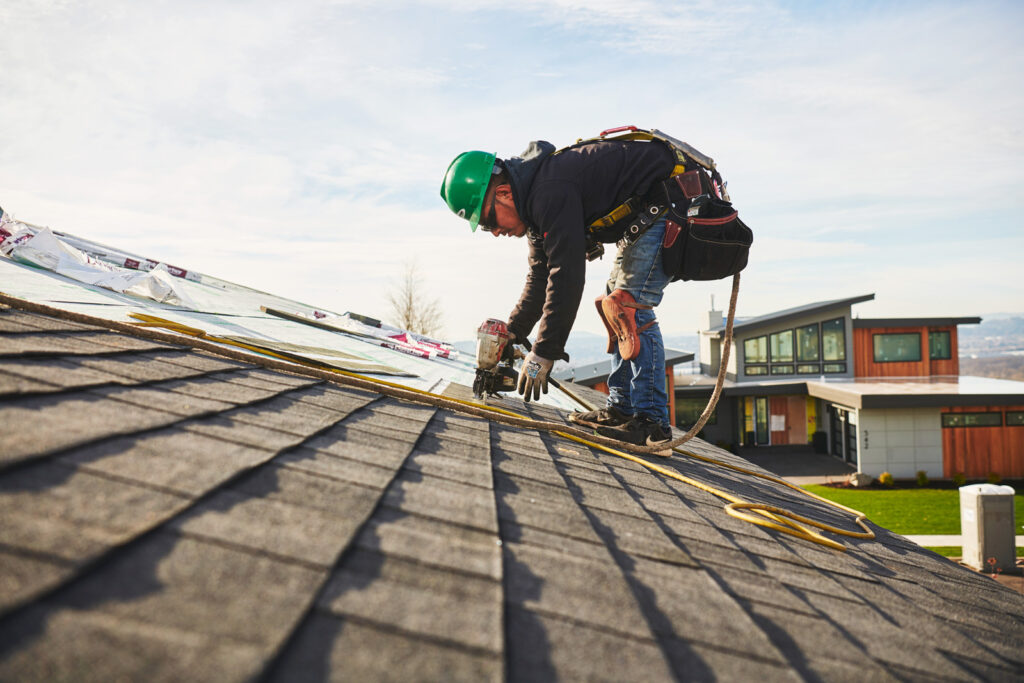 Table of Contents
Introduction
Choosing a roofer is one of the most important decisions a homeowner can make. A new roof is a big investment, a roof replacement project can be an ordeal, and figuring out how to hire a roofing contractor can be hard.
If you're like most homeowners, you don't know much about the technical aspects of a roof installation, or how to tell a good roofer from a bad one.
Like most people, when you're choosing a roofing contractor, you don't currently have as much information about the process as you need to know to feel confident that you'll make the right decision.
You're about to give a stranger anywhere from $5,000 to $20,000 or more with no way to know if you're going to get what you pay for. This is stressful.
How can you tell if a roofer is qualified for the job? How do you know if that roofing contractor is going to install everything included in the contract? How do you know he won't just disappear before he actually gets the job done?
Unfortunately, it's simply a fact that there are many unscrupulous roofing contractors out there who are willing to take advantage of unsuspecting customers. The roofing business seems to attract more than its fair share of these types.
To help protect yourself, it's important to know the basic criteria you should use when choosing a roofer. In this article, we'll discuss some key factors that can hugely reduce your risk, give you some peace of mind, and help you select the right contractor for the job.
This article is not about how to find a good roofing contractor. That's a different subject. What I'm doing here is giving you a checklist of criteria that any roofer you hire must meet.
This checklist will help you make a more informed decision about who is qualified to work on your roof so you have a starting point when you put together a list of potential roofers to choose from.
I work for a professional roof consulting firm and our commercial and institutional clients trust us to interview and hire good roofing contractors, ensure proper installation, and basically make sure their roofing projects go smoothly.
I've personally dealt with hundreds of professional roofing contractors over the past 20 years, and I add and remove roofing companies from our local bid lists regularly.
Our company has been vetting potential contractors for more than 50 years, and over this time we've developed several effective in-house standards for approving roofing contractors.
We normally handle larger projects, and not all of our standard criteria apply to residential roof replacement projects. But the ones listed on this page can be considered a fundamental and non-negotiable set of minimum qualifications and they do apply to all roofing contractors whatever the roofing system.
If a professional roofer fails to meet these criteria, especially the first few on the list, it should send up serious red flags.
When you're putting together a short list of potential roofing contractors, you can use this list of objective criteria to screen out the high-risk contractors. (And you should always get a written estimate from multiple roofing contractors. We always have at least 4 different roofing contractors bid on our roofing projects.)
After you've used these items as a basic filter, then you can look at other factors like prices, online reviews, references, warranty periods, whether they offer financing, etc.
I'm not making any guarantees or promising anything, but following these suggestions should go a long way toward reducing your chances of having a bad experience when you have your roof replaced.
Checklist for Screening and Selecting a Roofer
1. The Roofer Has a Valid Contractor License or Business Registration in Your State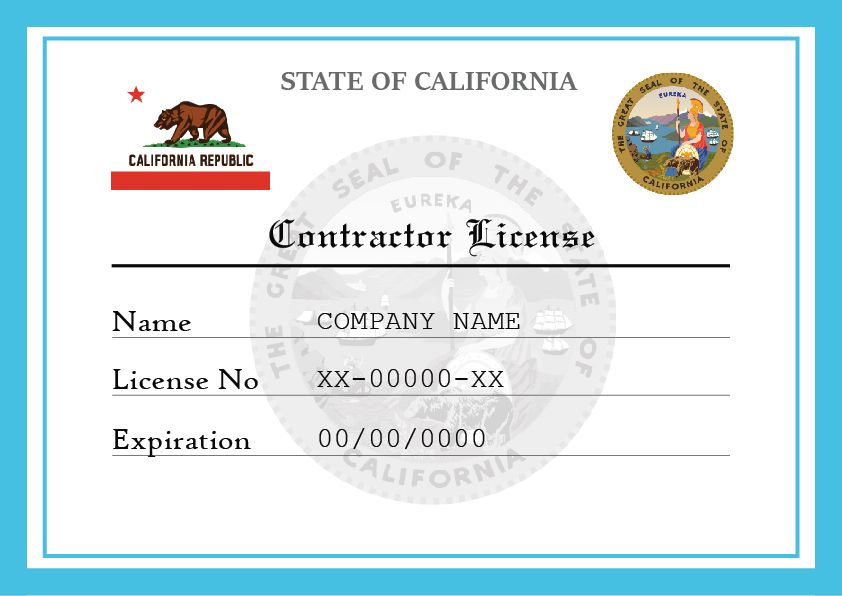 This is an absolute must-have qualification to check for before you choose a roofer.
You shouldn't even talk to a roofer who doesn't have a valid contractor's license in jurisdictions where they are required. All reputable roofing contractors will meet licensing requirements.
State Licensing Requirements for Roofing Contractors
In the United States, each state has its own rules and regulations for roofing contractors. It's important to know what's required in your area before you hire a roofer.
Roofing contractors are commonly required to get a home improvement contractor license.
However, in many places, roofers don't need to be licensed at all, so keep that in mind. You can't hold it against the roofer if your state doesn't license roofing contractors.
Not all areas require roofing contractors to have contractor licenses, but all states do typically require contractors to register their business or get a tax identification number if they want to legally conduct business in the state.
You can and should ask roofers for their contractor license ID number or their business registration ID, and then look them up in your state's online database. Verify that they are allowed to work in your area.
You can see the licensing requirements and links to the contractor look-up page for your state in our article "How to Check a Roofing Contractor's License Online".
Consequences of Hiring an Unlicensed Roofer
Aside from the fact that you're dealing with an actual criminal (in many jurisdictions), using an unlicensed roofing contractor can be the first step into a mess of problems.
A roofing contractor who doesn't follow the licensing and registration requirements in your state will be unable to:
Obtain proper building permits – Performing a roof replacement without a permit can result in hefty fines from your local building department, and if something goes wrong with the roofing project, you may not have any recourse since it was an illegal agreement in the first place.
Get proper liability insurance – Without proper insurance, the roofing contractor is personally liable for any injury or property damage that might occur on the job, and the odds he'll be able to pay are probably pretty slim, which then leaves you on the hook.
Carry worker's compensation insurance – Workers' comp is designed to protect you, the homeowner, as well as the worker. If someone gets injured on the job, you could end up being responsible for their medical bills.
Provide you with a good roofing manufacturer's warranty – Roofing manufacturers' standard warranties may be automatically voided if the roofing materials were installed by an unlicensed roofing contractor.
So it pays to make sure the roofing contractor you hire is a properly licensed roofer (or at least registered, in some areas).
2. The Roofer Has General Liability Insurance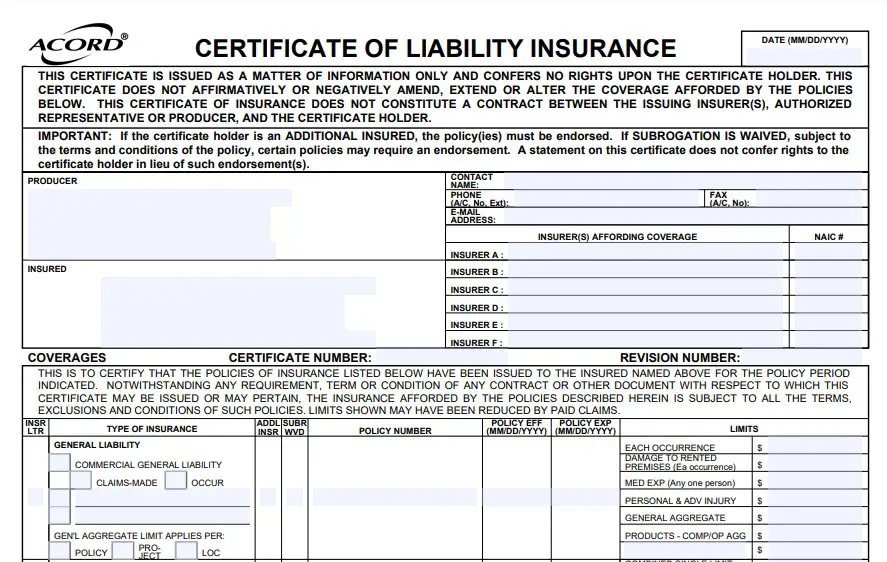 This is an absolute must-have qualification when choosing a roofer.
What It Covers
Liability insurance covers property damage or bodily injury caused by an employee of the roofing contractor while they're working on your property, as well as damage done to neighboring properties.
What with debris removal when they tear off the old roof, the actual roof installation process, and general clean-up activity after the job, the potential for damage is pretty high.
A roofing company must have liability insurance because it protects you, the homeowner or building owner, from any financial liabilities that may arise due to accidents or damage while the roofing services are underway.
Ask for Their Certificate
Ask potential roofers for their certificate of liability insurance. Professional roofers have these certificates ready to send out and they can email them to you.
The certificate should provide proof of liability coverage with limits that are adequate for the size of the project you're having done.
Insurance Coverage Amount
The coverage amount they should have varies by location, but here's an example from the Oklahoma Construction Industries Board: "An Active Roofing Contractor performing only residential roofing work must provide a certificate of insurance evidencing a minimum of $500,000.00 business general liability insurance in the form of a Certificate of General Liability."
Most roofing companies will have between $1 million and $5 million in coverage, and that's what you should look for.
To sum up, by ensuring that the roofing contractor has liability insurance, homeowners can have peace of mind knowing they have some protection against any financial and legal liabilities that may arise during the roofing project.
3. The Roofer Carries Workers' Compensation
This is an absolute must-have qualification when you select a roofer.
Requirements Vary by State
Workers' compensation laws vary by state, but all states generally require roofing contractors to carry workers' comp. Even states that don't require very small businesses to have workers' comp usually make an exception and require roofing contractors to have it.
There are a couple of exceptions in a few states, but there's nothing preventing roofing companies in those states from having it, and you should make sure they do. A good roofing contractor will have it.
Workers' compensation insurance will provide coverage for medical expenses and wage replacement for employees who are injured on the job.
Protection for the Homeowner
In addition to taking care of the workers themselves, workers' compensation insurance is designed to protect the property owner from being held liable for any injuries suffered by workers on the job site.
You want your roofing contractor to have it because it protects you, the homeowner, if a worker is injured while working on your property.
Without it, the homeowner may be held liable for the worker's medical bills, lost wages, and other expenses related to the injury. The injured employee can sue you.
This can be a significant financial burden for homeowners, especially if the injury is severe, and roofing is known to be a high-risk occupation.
4. The Roofing Contractor is a Local Business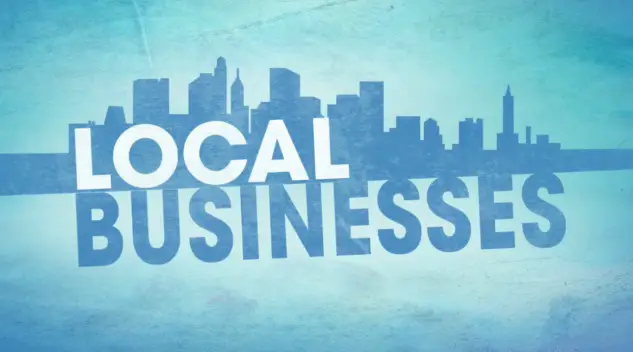 This is a strongly recommended qualification when you choose a roofer.
Out-of-state roofers, known as "storm chasers" in the roofing industry, typically flood into an area after a serious weather disaster and go door to door trying to make a fast buck off of people with damaged roofs. Avoid these people.
There are several benefits to hiring a local roofing company for your roofing needs.
They Know the Area
A local roofing company is likely to be more familiar with the local climate, building codes, building permit process, and other regulations.
This helps ensure that your roof replacement or roof repairs are performed according to local requirements and best practices, which can prevent potential legal issues and problems with your roof down the line.
Reputation
Local roofing contractors are likely to either have a solid reputation in your community which they want to protect, or they are trying to establish a good reputation.
Out-of-town roofers can write off a bad customer experience a lot more easily than a local roofer can.
Local roofers are more likely to see their customers as neighbors and treat them accordingly.
Business Relationships
Local roofing companies are more likely to have a local network of suppliers and subcontractors, which can lead to faster turnaround times and more competitive pricing.
If your roofing contractor can get discounts on roofing materials from local suppliers and has arrangements with local plumbers, electricians, and sheet metal shops, it can lead to a better experience for you, the homeowner.
What if You Need Them to Come Back Out?
A local roofing contractor is far, far, far easier to get back out to your house if there's a problem with your new roof.
You don't want it to be the case that the distance from your house becomes a problem when it comes to scheduling follow-up visits or making timely roof repairs that are covered by the roofing contractor's workmanship guarantee. This won't be an issue with local roofers.
In Short
In short, hiring a local roofing contractor can provide several benefits for homeowners, including a greater familiarity with local requirements and climate conditions, a concern with their reputation in the community, faster turnaround times and competitive pricing, and a greater commitment to customer satisfaction.
5. The Roofing Company Has an Actual Street Address and a Real Physical Office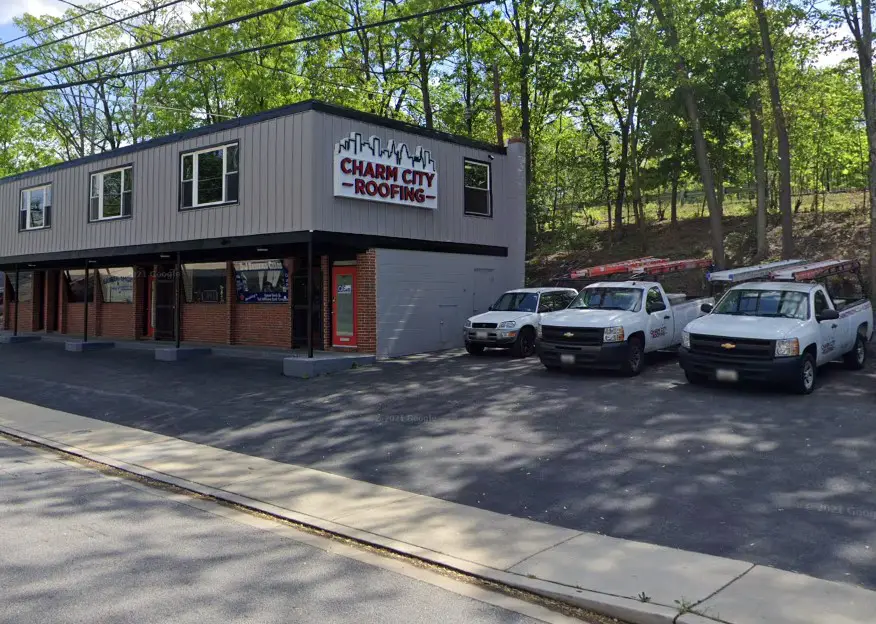 This is a strongly recommended qualification when you pick a roofing contractor.
Having a physical office with a real street address shows that the roofing company is a legitimate business and not a fly-by-night operation.
Be Skeptical of P.O. Box Addresses
Out-of-town roofers who show up in an area after a severe storm will often set up a local P.O. box to use as an address to give local homeowners the impression that they are a local business.
This is not to say that all roofing contractors using P.O. box addresses are trying to deceive you.
Some small, independent roofing contractors who are both local and legitimate will use a P.O. box as a business address because they run their small businesses out of their homes, and they simply don't want to give out their home addresses.
Access to the Roofing Contractor
A physical office allows homeowners to visit the roofing contractor in person to discuss their roofing needs, view samples of roofing materials, and ask any questions they may have.
This can help build a stronger relationship between the homeowner and contractor and provide a greater level of trust and transparency.
A physical office also provides a convenient location for the homeowner to drop off or pick up paperwork, payments, or other materials related to the roofing services. This can make the entire process faster and more efficient.
An actual office helps facilitate communication between the homeowner and contractor. It is easier to contact a contractor who has an office and a business phone number, as opposed to a contractor who only provides a mobile phone number or email address.
Finally, a publically accessible office can provide greater accountability on the part of the contractor.
If there are any issues or disputes regarding the roofing services, the homeowner can visit the contractor in person and discuss the matter face-to-face, which can help resolve the issue more quickly and effectively.
It's harder for the contractor to duck your calls if you have the option of simply knocking on his door.
6. The Roofing Company Has Been in Business for at Least 10 Years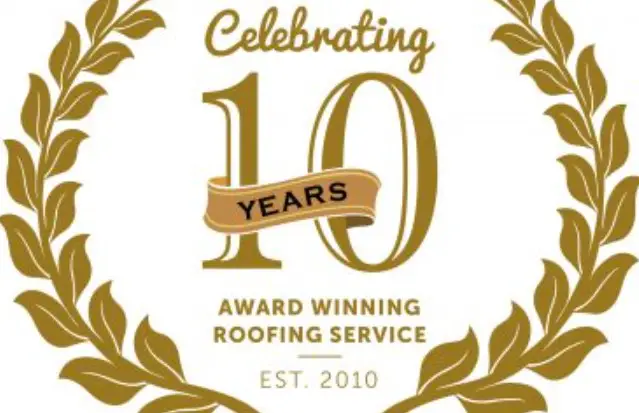 This is a strongly recommended qualification that you should look for when you choose a roofing company.
10 years may be excessive, but it's one thing we look for when we're putting together a shortlist of roofers for a client in a new location. 10 years is best, and 5 years should be the absolute minimum.
So is this particular checklist item fair to all of the excellent new roofing contractors who are just starting out? No. But we're trying to minimize your risk, not theirs.
Around 55% of New Roofing Businesses Fail in the First 5 Years
According to this 2016 article from Harvard University's Joint Center for Housing Studies, roofing companies have a five-year failure rate of almost 40%. And that's for all roofing companies. Failure rates go way up for new businesses.
According to Fundera's analysis of data provided by the U.S. Bureau of Labor Statistics, only about 35% of businesses in the construction industry survive past their fifth year. Roofers actually have a lower failure rate than the construction industry as a whole (see the Harvard article linked above).
Most roofers who go out of business do so because of business reasons, not because they're bad at roofing. But that's getting off-topic.
The point is that the longer a business has been in business, the more likely it is that they will stay in business.
What Does This Business Failure Rate Mean for You?
It means the odds of a brand new roofing company being around long enough to honor their workmanship guarantee are pretty slim. Unacceptably slim.
Many roof installation defects take a few years to become obvious. If it turns out that there's a problem with your roof due to improper installation (and that can happen with even the best roofing contractor), you don't want to have to pay to have the roof fixed.
You want the roofer to fix it. Out of his own pocket. So you want to improve the odds that your roofer will be around at least as long as the workmanship guarantee is in effect.
7. The Roofer Offers a Minimum 5 Year Workmanship Guarantee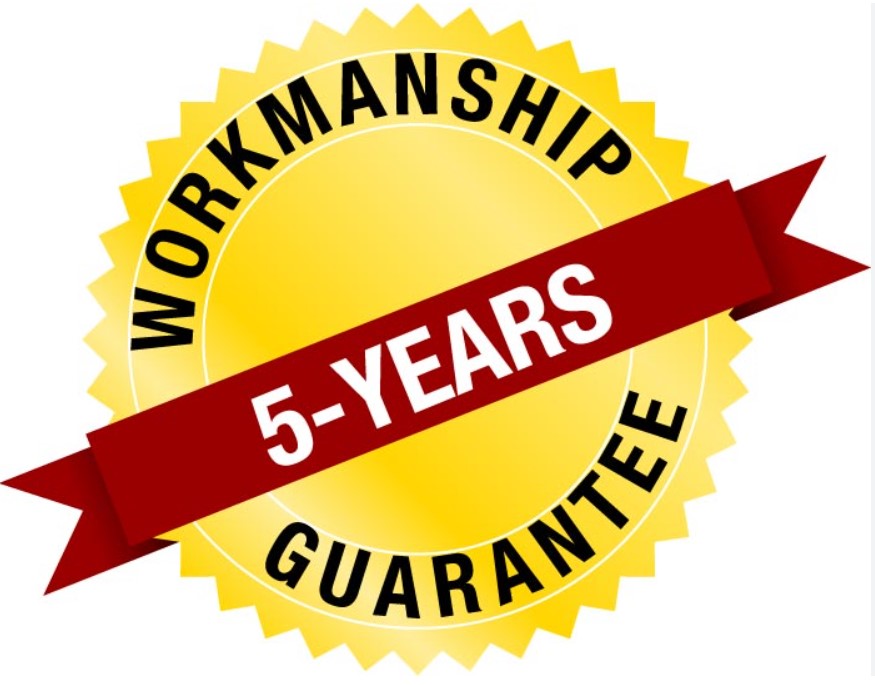 This is a strongly recommend qualification when you're choosing a roofer.
It used to be the case that pretty much every residential roofing contractor would offer a 1- or 2-year workmanship guarantee, but that has changed.
Roofers are now offering 5-year, 10-year, or even 20-year workmanship guarantees. It's a good practice and it's good for business.
And if you're the kind of roofer who gets the job done right in the first place, it shouldn't end up costing you much at all.
What is a Workmanship Guarantee?
A workmanship guarantee is a legally-binding promise made by the roofing contractor that their work will be free from defects or problems for a certain period after the project is completed.
The workmanship guarantee applies to the work performed during the roof installation. It does not apply to failure of the roofing materials themselves (defective products). That's covered by the manufacturer's warranty, which, in turn, does not typically cover workmanship.
It does not apply to damage caused by weather events such as hail or wind that exceeds a certain, usually stipulated, speed.
If the roofers forget to install ice and water shield, or they install step flashing wrong, and so on, you should be able to cite the workmanship guarantee to get the roofer back out to your house to redo it properly.
Length of the Workmanship Guarantee
The old standard 1- or 2-year guarantees rarely came into play because 1 or 2 years isn't really enough time for some of the more serious roofing issues to become apparent.
If there's a serious problem, the odds that it will show up in the first 5 years are much higher. Getting a 5-year (or longer) guarantee is about statistically reducing your risk.
By offering a minimum 5-year workmanship guarantee, the roofing contractor is also demonstrating their confidence in the quality of their work and their commitment to customer satisfaction.
8. The Roofer Is a Certified Installer for at Least One Major Shingle Manufacturer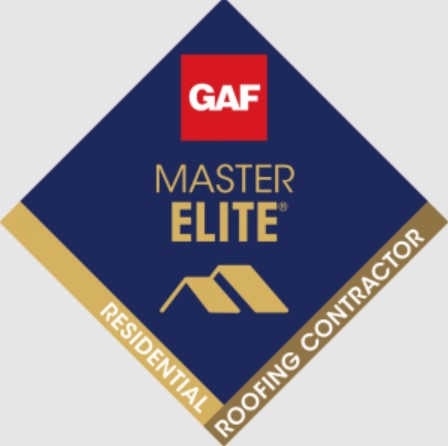 This is a recommended qualification when you're deciding on a roofer.
This one applies more to roofers who install asphalt shingles than it does to other services, although metal roofing manufacturers, synthetic shingle manufacturers, and some roof tile manufacturers also have certification programs.
(We're talking about residential roofing roofing here. All major manufacturers of commercial flat roof membranes have a contractor approval process and usually won't even sell their products to unapproved contractors.)
Be careful not to confuse a manufacturer's contractor loyalty reward program with a certification process. They both come with a neat little badge that contractors like to feature on their websites.
How Roofing Contractors Become Manufacturer-Certified
While this isn't true for all manufacturers, a certification generally means that the roofer has actually received hands-on training in proper roof installation techniques and passed a test given by the manufacturer.
The certified roofer must understand and abide by industry best practices and the manufacturer's recommended installation procedures.
It also usually means that the manufacturer has inspected a certain number of the roofs the contractor has installed, and found the work acceptable.
So manufacturer certification is an indicator of expertise.
Better Warranties Provided
Additionally, by being a certified installer, the roofing contractor can offer the best warranties offered by the manufacturer, which can provide further protection for the homeowner.
Some of these highest-tier manufacturer warranties will actually cover workmanship as well as the roofing materials.
That means that if there are any issues with the shingles due to poor installation, the manufacturer may be responsible for addressing the problem and covering any associated costs. Even if the installer goes out of business.
Being a certified installer for a major shingle manufacturer also demonstrates that the roofing contractor has a commitment to quality workmanship and is willing to invest their time in the certification process in order to prove it.
Basically, hiring a roofing contractor who is a certified installer for at least one major shingle manufacturer can be a good idea for several reasons, including assurance that the shingles are being installed correctly, access to manufacturer warranties and guarantees, and an indication of the roofing contractor's commitment to quality workmanship.
You can read about this in more detail in our Best Roof Shingles Guide.
Conclusion
Well, that's it. Now you know what I consider to be the bare minimum qualifications before you even consider hiring a roofer.
If you strictly apply everything on the list, it might actually screen out most of the roofers in your area, leaving you with a high-end pool of potential roofing contractors to choose from.
This should make it a lot easier for you to figure out who the best roofing contractor for the job is when you need your roof replaced.
I hope this article helps you hire the right roofing contractor and improves your chances of getting some high quality work done!
---
About the Author
Jack Gray is a principal roof consultant and vice president at the Moriarty Corporation, an award-winning building enclosure consultant firm founded in 1967. He is also the editor of the Roof Online website.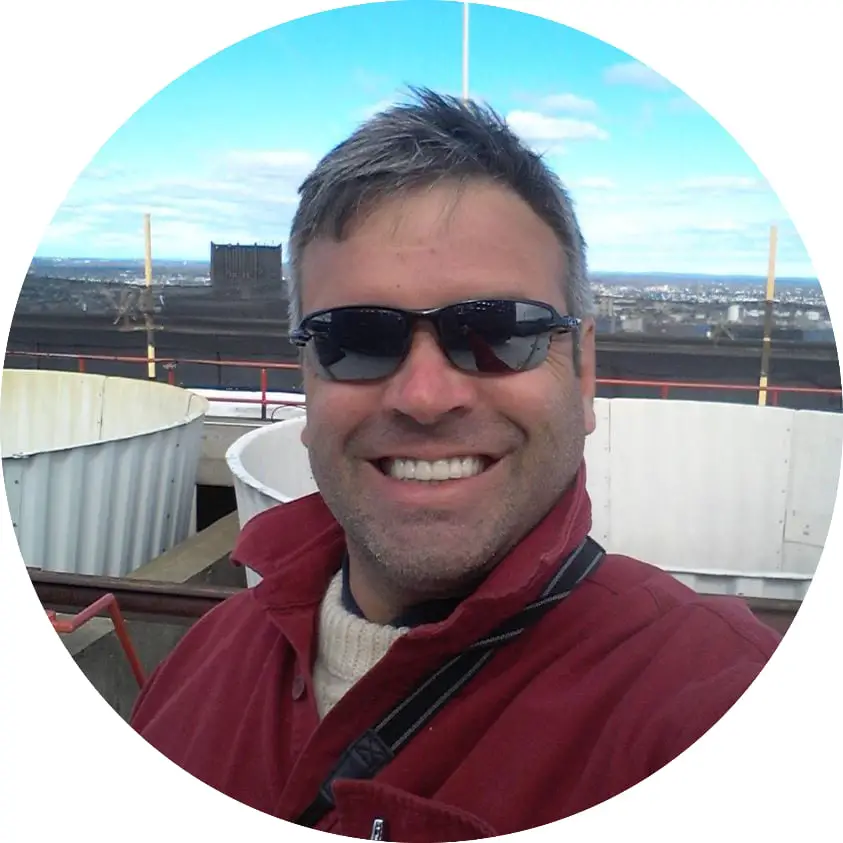 Mr. Gray has worked in the roofing industry for over 25 years, with training and practical experience in roof installation, roof inspection, roof safety, roof condition assessment, construction estimating, roof design & specification, quality assurance, roof maintenance & repair, and roof asset management.
He was awarded the Registered Roof Observer (RRO) professional credential in 2009.
He also served as an infantry paratrooper in the 82nd Airborne Division and attended Cornell University. Read full bio.
---