Metal Roofing Manufacturers List & Website Directory
By Roof Online Staff • Last updated April 12, 2023
To learn more about metal roofing, see our Metal Roofing page.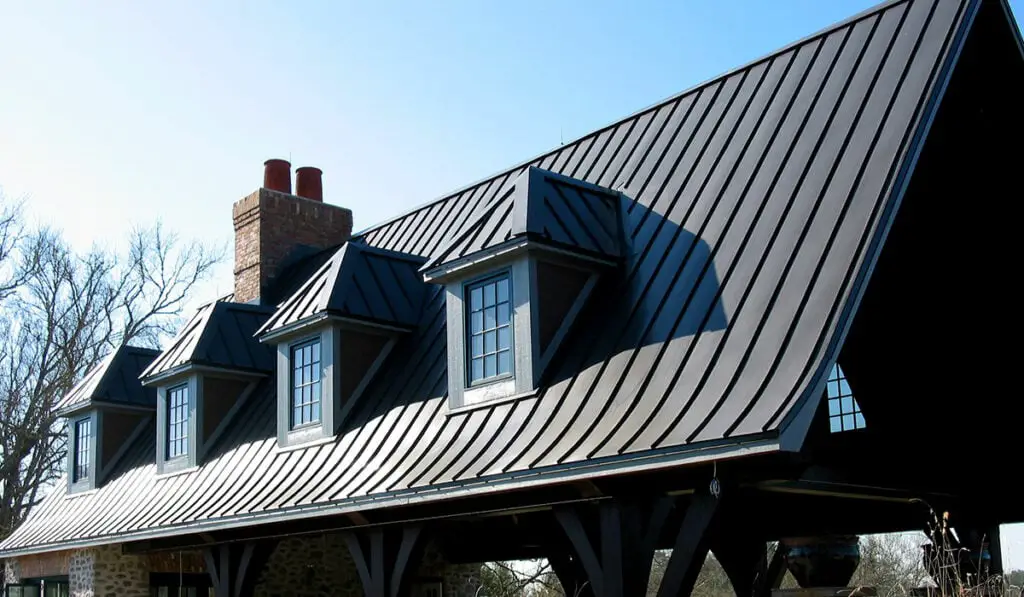 See Metal Roofing on Amazon

See Metal Roofing at the Home Depot
Metal roofing is any roofing system that uses metal panels or tiles as the primary roofing material. Metal roof systems have become an increasingly popular choice among homeowners due to its durability, longevity, and recyclability. Unlike other roofing materials that require frequent maintenance and replacement, metal roofing has an average lifespan of 40 or 50 years and can last up to 100 years with proper care.
There are several types of metal roofing, each with its own unique characteristics and benefits. Steel roofing is the most commonly used type of metal roofing due to its affordability and strength. It is available in a range of colors and styles and can be easily customized to match any architectural style.
Aluminum roofing is another popular type of metal roofing. It's lightweight and it doesn't rust. It is an ideal choice for coastal areas where saltwater in the air can cause significant damage to other roofing materials.
Copper roofing is also an excellent choice for its aesthetics, durability, and resistance to corrosion. It's the most expensive metal roofing option but it can last up to 100 years or more.
Zinc roofing is also expensive, but also highly durable, resistant to corrosion, and provides a different look than copper.
There are several types of metal panels, such as ribbed panels or R-panels, corrugated panels, standing seam, flat seam, and so on, with panels also available in a wide range of sizes, colors, and finishes.
This gives homeowners a huge number of options for customizing the look of their roofs.
Standing seam metal roofing is very popular. It features raised seams running vertically up the roof's surface. These seams are snapped together to form a tight, weathertight seal, providing excellent protection against the elements.
Metal shingles mimic the look of traditional shingles but provides enhanced toughness and lifespan. Metal shingles are available in various shapes, including diamond, fish scale, slate, and wood shake.
Metal roofing is an excellent investment for homeowners who want to enhance the look of their homes while providing excellent protection against the elements. With various types of metal roofing available, homeowners can choose the best material that suits their style, budget, and climate conditions.
With proper installation and maintenance, metal roofing can last for decades, making it an excellent long-term investment for any homeowner.
*****
Here's a list of metal roofing manufacturers who produce all kinds of metal roofing materials. These manufacturers produce metal roofing options that cater to different styles, budgets, and climatic conditions.
Our list includes well-known metal roofing brands that have been leaders in the metal roofing industry for decades, as well as newer companies who produce quality products.
*****
If you are a reputable and qualified metal roofing manufacturer and feel that we've overlooked your company, feel free to contact us to ask to be added to this list.
Metal Roofing Manufacturers List