Construction Adhesive Manufacturers List & Website Directory
By Roof Online Staff • Last updated March 29, 2023
To learn more about roof and insulation adhesives, see our Adhesives page.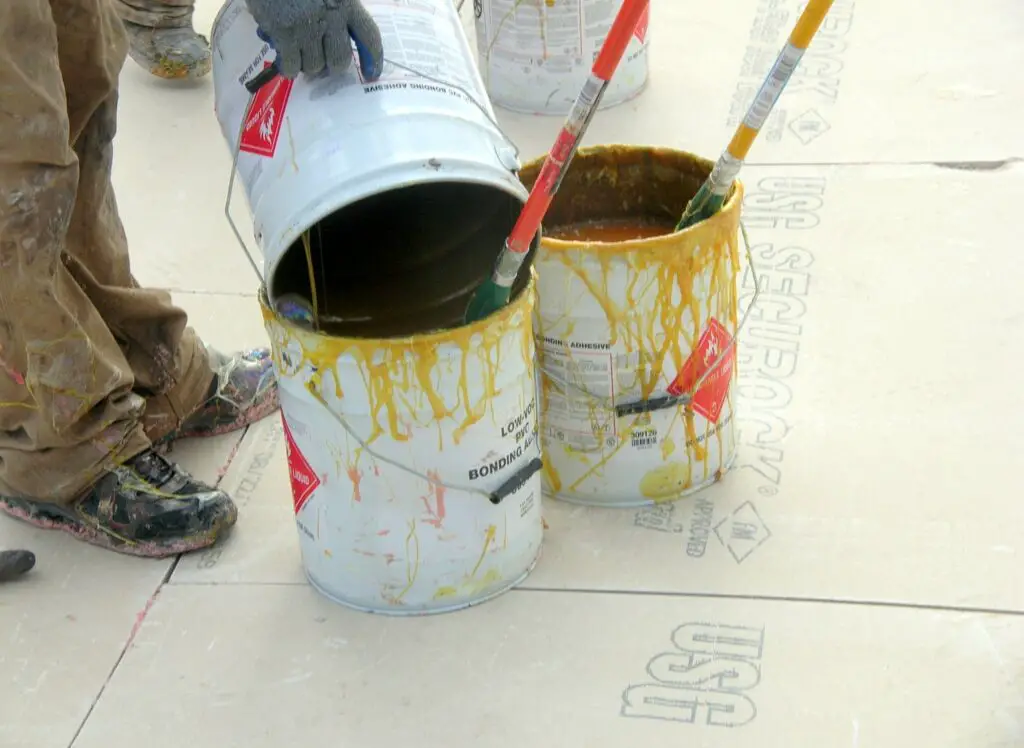 See Construction Adhesives on Amazon
See Construction Adhesives at the Home Depot
Construction adhesives are specialized adhesives used in construction and building applications. They provide a strong bond for attaching materials such as wood, plastic, metal, concrete, stone and more.
Construction adhesives are typically applied between two surfaces to form a strong bond that resists the effects of temperature changes, vibrations and other environmental factors. This makes them ideal for use in areas where traditional fasteners may not be suitable.
Construction adhesives can also reduce installation time and cost while improving the overall aesthetic of the project. They come in a variety of forms including liquid, foam, gels and putties, making them suitable for a wide range of applications.
Using the right adhesive can make all the difference in ensuring a long-lasting and secure hold. That's why we've put together a list of reputable construction adhesive manufacturers with links to their websites for easy access.
Whether you're tackling a DIY project or managing a construction site, our list provides options for a variety of needs and specialties. From heavy-duty industrial adhesives to environmentally-friendly options, the adhesive manufacturers listed here should have you covered.
*****
If you are a reputable and qualified roofing or insulation adhesive manufacturer and feel that we've overlooked your company, feel free to contact us to ask to be added to this list.
Construction Adhesive Manufacturers List