How to Replace a Missing Shingle • Correctly • Step-by-Step
By Roof Online Staff • Last updated September 7, 2022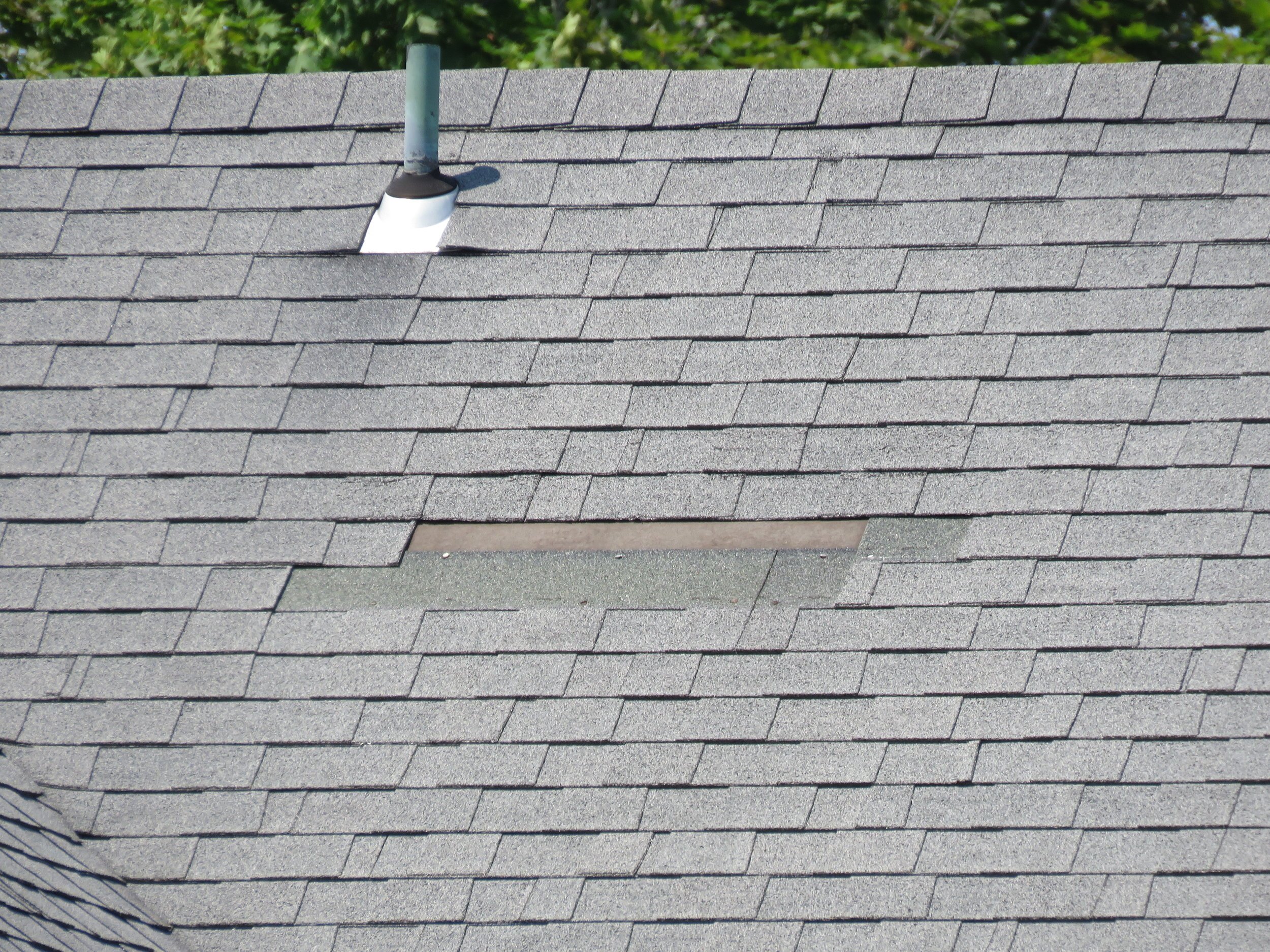 What You Will Need to Replace a Missing Shingle
Tools
Shingle Removal Tool See on Amazon
Hammer See on Amazon
Trowel See on Amazon or Caulk Gun See on Amazon
Materials
Asphalt Shingle to Match Existing Shingles See at Home Depot
Roof Cement, Trowel-Applied See on Amazon or Roof Cement, Caulk Gun-Applied See on Amazon
Roofing Nails See on Amazon
How to Replace a Missing Shingle
Lift the existing shingle right above the area where the shingle is missing.
CAUTION: Do not over-lift the existing in-place shingles. Installation is best performed when the temperature is warm enough so the shingles can soften somewhat, so you can work with the shingles without cracking or breaking them.
Remove any roofing nails left by the missing shingle using a shingle nail remover ("shingle ripper", or "hooked flat bar"). Be careful not to damage the roofing felt/underlayment.
Slip the new shingle into place under the lifted shingle above the location of the missing shingle. If the shingle sticks or catches on something, using shears to trim back the top corners of the new shingle may help it to slide in.
Nail the new shingle (minimum 4 nails per shingle) with #11 or #12 gauge aluminum or galvanized barbed ring shank nails with 3/8-inch to 7/8-inch diameter heads. Nails should be long enough to penetrate wood plank decks at least 1 inch, or go completely through plywood or OSB decks. Staples should not be used. You should be able to find a nailing pattern printed on the package the shingles came in.
Cover the nail heads with a 1-inch wide spot application of industrial grade, asbestos-free roof cement.
Apply similar spot applications of roof cement to the underside of the tab of the lifted shingle which will sit on top of the new shingle. Five spots, one in each corner and the other three spaced evenly across the bottom of the shingle. All spots of roof cement should be applied back one inch from the edge of the shingle you're applying it to so it doesn't ooze out and become visible when you press the shingle down.
Lower the lifted shingle down onto the new shingle, firmly pressing the tabs into the roof cement to ensure adhesion.