(Hot) Roofing Asphalt Manufacturers List & Website Directory
By Roof Online Staff  • Last updated March 30, 2023
To learn more about asphalt built-up roofing, see our Asphalt (Hot) Roofing page.
Return to the Roofing Manufacturer Directory Index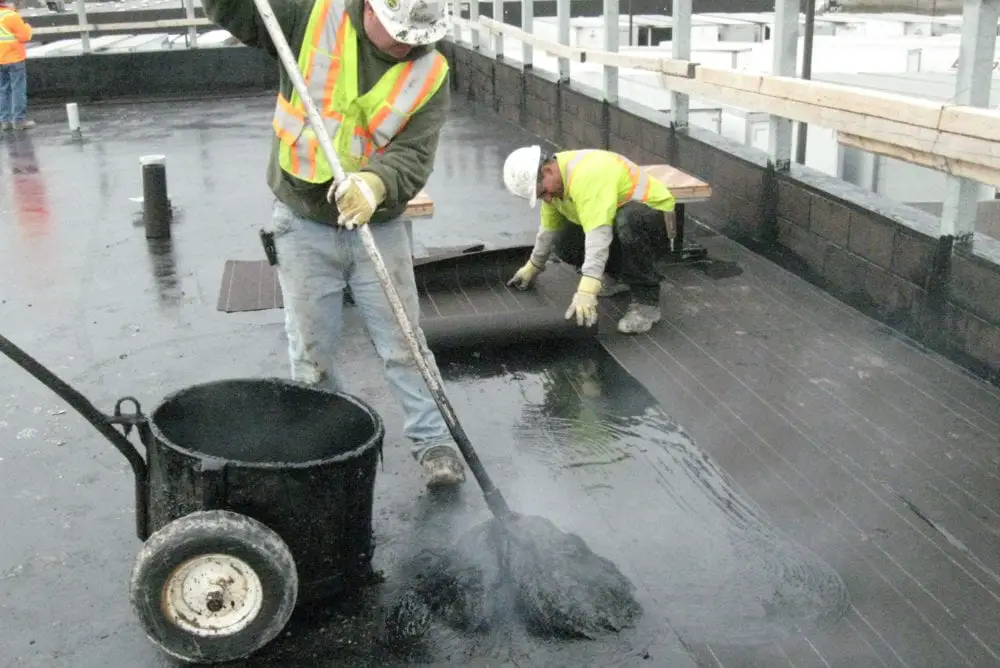 Asphalt (along with reinforcement felts) forms the actual waterproofing membrane in an (asphalt) built-up roof (BUR). Roofing asphalt is sold in the form of bricks or, most commonly, kegs that are delivered to job sites by trucks, and then melted in kettles to provide the liquid hot asphalt as needed.
There are four different types of BUR asphalt: Type 1 (dead level), Type 2, Type 3, and Type 4 (special steep). Types 2 and 3 are by far the most commonly used.
This hot asphalt is typically applied to the roof using mops, with reinforcement felts being set into each layer of hot asphalt before it cools. Each layer of asphalt and felt is called a "ply". Built-up roofs membranes typically have three or four plies.
*****
If you are a reputable and qualified roofing asphalt manufacturer and feel that we've overlooked your company, feel free to contact us to ask to be added to this list.
(Hot) Roofing Asphalt Manufacturers List